Lunch & Learn Series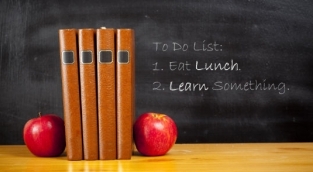 Tue Jan 30, 2018
Lunch & Learn Series


The Subject:
ONE challenge EVERY business owner WILL face and how to MAXIMIZE your net worth during the challenge
Have you thought about next steps for your business? Now is the time to start.
If you are a small business owner, it is very possible that up to 90% of your net worth is tied up in your business. Of course, we launched into the small business world to create wealth, but often much of our wealth is an illiquid asset. Still, three out of four businesses will change ownership in the next 10 years. Together, these statistics along with an aging demographic, the recession of 2008, and the current economy are creating a perfect storm for business exit planning. However, 80% of companies below $50 million in sales NEVER sell. The owners who have 90% of their net worth tied up in their businesses NEVER realize the reward of their dreams and hard work to its fullest potential. Don't let this be you!
In this workshop, Certified Exit Planning Advisor and Certified Financial Planner Justin Goodbread, CFP®, CEPA, CEO of Heritage Investors, will address the following questions:
Why do all business owners need exit planning?
What is exit planning?
When should we begin exit planning?
Who are the players in an exit plan?
What is a value gap?
What are some ways to increase the business marketability?
Much more….
To adequately prepare for this workshop, please click on this link to receive a Complimentary Business Value Assessment, an exclusive offer for attendees of TLC's Lunch & Learn with Heritage Investors. 
Note: This assessment will provide a rough estimate of your business value and provide some insight on how you, "the owner", can increase your value. Justin has made this complimentary tool available to The Legacy Centre exclusively. This is completely voluntary, and Justin will keep all information shared confidential.
As you journey through this assessment to discover the estimated value of your business and the steps you can take to increase the value, most likely, you will have questions. Please connect with Justin via Facebook, Twitter, LinkedIn, Instagram, or YouTube and submit the question you would like for him to address in our workshop. You may find other helpful information about topics business owners face on his blog.
The Expert: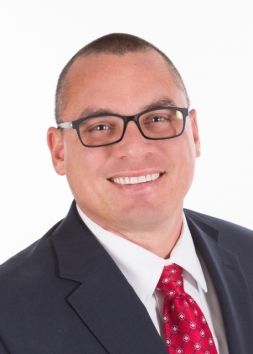 Justin Goodbread, CFP® CEPA, is an entrepreneur and a family man as well as an outstanding financial planner and certified exit planning advisor. He started his first business at 16, a landscaping business that grew into a partnership.

In 2009, Justin founded Heritage Investors, where he helps individuals, businesses, and nonprofits attain their financial goals and prepare their businesses for transitions with strategic exit planning. Besides being a CERTIFIED FINANCIAL PLANNER™, Justin holds Series 7 and Series 66 licenses, qualifying him as a securities agent and an investment advisor representative. His most recently earned credential is that of CEPA (Certified Exit Planning Advisor). He holds an Associate's degree in horticulture from Abraham Baldwin Agricultural College and a Bachelor's degree in business management from the University of Phoenix.

Justin's simplified educational approach takes the mystery out of investing, all while building long-lasting relationships with his clients, offering ongoing education and guidance to help them reach their financial goals.

When he is not working or puttering in his huge vegetable garden, Justin spends time with his wife, Emily, and his children, Savannah, Justus, and Jude. He is a member of Oak Ridge Baptist Church in Oak Ridge, Tennessee.

Stay connected with Justin's latest tips and perspectives on Twitter at @jgbread and his popular blog: financiallysimple.com.
Lunch Provided.
Note: The Legacy Centre's Lunch & Learn Series is a monthly/bi-monthly educational workshop in a small group setting that gives owners and key employees the freedom to ask questions and seek specialized training from experts on professional topics pertinent to their business success.
When
Tue Jan 30, 2018
11:30 a.m. - 1:00 p.m.
Where
The Legacy Centre
6312 Kingston Pike
Knoxville, TN 37919