Leadercast Knoxville 2018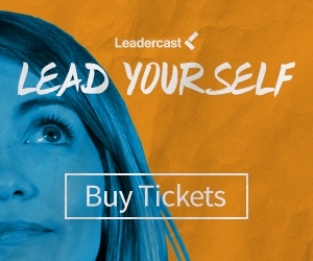 Fri May 4, 2018
Leadercast Knoxville 2018
 TICKETS ARE ON SALE!

Register your team today and take advantage of early bird and group rates for a limited time:
www.leadercastknox.com

The world is looking for great leaders to follow. In order to become those leaders to the outside, we have to lead ourselves first. We must walk the walk. It's like the flight attendants tell us: "Please remember to wear your own oxygen mask before helping others."
How do you lead yourself effectively? How do you develop your core principles and values so that your leadership is an outpouring of your innermost self? And how much more will those who follow you benefit from your leadership when you lead yourself well? In 2018, the speakers who will take the stage -- ranging from leadership authors to fighter pilots to astronauts -- will inspire you to lead yourself well first so you can better lead your families, organizations, and communities.
The Legacy Centre is very excited to present Leadercast Knoxville on Friday, May 4, 2018, at Grace Baptist's Student Center! It's going to be an amazing day to reignite the leader within you, to empower your team to lead well, and to connect and network with exceptional people across East Tennessee.
See our 2018 speaker line-up and register today...
When
Fri May 4, 2018
8:00 a.m. - 3:30 p.m.
Where
Grace Baptist Student Center
5920 Beaver Ridge Road
Knoxville, TN 37931