Leadercast Women 2018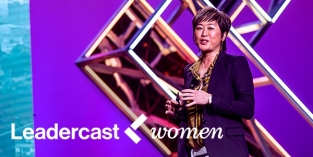 Fri Oct 19, 2018
Leadercast Women 2018
Be inspired, educated, and nourished.
Leadercast Women
Friday, October 19, 2018
Gettysvue Golf & Country Club
Doors open at 7:45 a.m. The conference will begin at 8:30 a.m.
and conclude at 3:30 p.m.
Learn more & get your early bird tickets: www.leadercastknoxwomen.com
Seating is limited!
If you are interested in sponsoring this exciting special event and obtaining premium advertising for your business among Knoxville's leading women, please contact Cindy Seaver at info@tnlegacy.com or (865) 384-2578 to reserve your spot.
When
Fri Oct 19, 2018
7:45 a.m. - 3:30 p.m.
Where
Gettysvue Golf & Country Club
9317 Linksvue Dr.
Knoxville, TN 37922