Lunch & Learn Series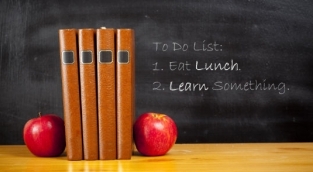 Tue Aug 27, 2019
Lunch & Learn Series




The Subject:
"Are You Ready to Grow?" presented by Bradley Greene, Ph.D., Founder & Managing Partner, Sixeight
Every business owner wants to grow their business. Or do they?
Have you ever felt like "the dog that caught the bus?" You have been chasing a new client or new business channel, and you finally landed it. BUT your processes and people were not ready to handle it? Maybe your leadership team wasn't ready to manage the new responsibilities that come with the new growth areas. Sometimes accelerated growth actually can be a setback to the culture that you have worked so hard to build.
Sixeight's business is to plan, execute, and finance accelerated business growth. Our goal is always at least 2X growth in the businesses that we engage. This kind of growth is not for the faint at heart, and our first step is always to understand the organization's current "readiness" for this kind of growth. 
In this workshop, you will learn:
Four focus areas of a well-designed growth strategy
Key elements of being ready for growth
How to assess your own readiness for growth
Participants will leave with a self-assessment that can be used to begin understanding your organization's level of readiness for growth.
Join us for a highly interactive workshop that will help you get ready for the kind of growth that you always thought you could achieve.


The Expert: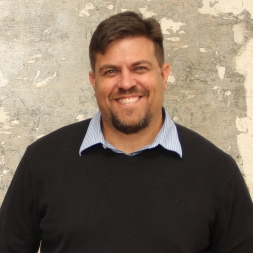 Dr. Brad Greene is the CEO and managing partner of
sixeight
, a Knoxville-based private equity firm that specializes in growth equity. He has spent his career leading business transformation in organizations across sectors such as: healthcare, automotive, medical equipment, and even international disaster relief. Designing and building the systems, processes and culture to sustain aggressive growth is the hallmark of Brad's work, and is the business foundation upon which
six
eight is built.
Sixeight is also built on the fundamental belief that good businesses can provide a significant positive impact on the communities and societies that they serve.  Through his work with organizations such as Samaritan's Purse and the Ten Year Plan to End Chronic Homelessness, Brad developed a heart for the broken parts of the world. With a heart bent toward sustainable solutions for society's toughest problems, Brad believes that he can contribute most significantly by building healthy, growing businesses that provide good jobs and work environments for families across the region. The sixeight family of businesses will also be good neighbors and contributors to the communities that they serve.
He received his doctorate in Industrial Engineering from the University of Tennessee in 2001, the same school that he was part of the 1995 College World Series team and SEC champions as a relief pitcher. He is married to Julie, and they have three kids, Hannah (17), Jacob (14), and Sarah Katherine (10).

Lunch Provided.
Note: The Legacy Centre's Lunch & Learn Series is a monthly/bi-monthly educational workshop in a small group setting that gives owners and key employees the freedom to ask questions and seek specialized training from experts on professional topics pertinent to their business success.
When
Tue Aug 27, 2019
11:30 a.m. - 1:00 p.m.
Where
The Legacy Centre
6312 Kingston Pike
Knoxville, TN 37919