The Legacy Centre Speaker Series with Dr. Randy Pardue
Fri Mar 12, 2021
The Legacy Centre Speaker Series with Dr. Randy Pardue
"Peace that Passes All Understanding" presented by Dr. Randy Pardue, Co-Founder and President of Trinity Medical Associates and VitalSigns Wellness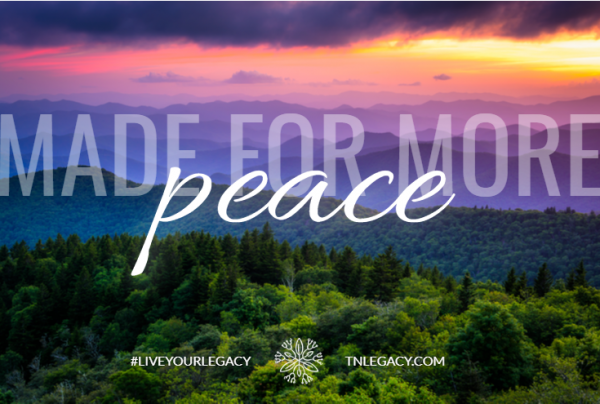 Most of us know the way to peace. To know Christ is to know peace. So then why does stress so often threaten to steal our peace on a daily basis?
God's Word clearly says…
"Remain in me and I will remain in you..." John 15:4
But are we intentionally growing closer in our relationship with Him?
"Come to me, all who are weary and burdened, and I will give you rest. Take my yoke upon you and learn from me…" Matt. 11:28-29 
But do we actually surrender our anxious thoughts at His feet?
"Trust in the Lord with all your heart and lean not on your own understanding; in all your ways submit to him, and he will make your paths straight." Prov. 3:5-6
But do we really trust Him to take care of us when we don't have all the answers?
After a year like 2020 – when our personal and professional lives have experienced a roller coaster of emotions, uncertainty, and loss – peace seems elusive, always just out of grasp. When this happens, stress and anxiety plague our thoughts and ability to function at our best... Most likely, our health takes a backseat… Our businesses and relationships suffer as we clamor for control… Ultimately, we can end up pushing people away and feeling lost and alone… Even feeling far from God.
Here's the truth. You were not meant to live like that. 
The "peace of God, which surpasses all understanding" is a gift which God longs to give His children. Yet it's a state that most of us experience infrequently or not at all. Our lives are harried and busy like Jesus' friend Martha (Luke 10:38-42) who was "anxious and troubled about many things". When she urges Jesus to tell Mary to help with serving, he gently rebukes her, "one thing is necessary, Mary has chosen the good portion which will not be taken away from her." Mary was sitting at his feet as his disciple, learning to enter into His easy yoke. Like Mary, we can only know His perfect peace if we slow down enough to receive what He longs to share with us and then put it into practice as we lead and care for others. 
On Friday, March 12, Dr. Randy Pardue, a beloved local physician, business owner, and strong believer in the positive impact of holistic wellness, will share how you can overcome stress and find peace in the midst of your current reality in a God honoring way. 
Against the backdrop of this very difficult past year, we will walk through Philippians 4:2-9 and consider what it looks like to embrace peace with God and our neighbors and to experience His peace that passes understanding in our own hearts. 
Reserve your seat now for this in-person event...or join us virtually! We look forward to seeing you at TLC!
Note: Please be aware that this event will be held both in-person at The Legacy Centre office building (not at Friedman's Appliances) and virtually via Zoom. During registration, you will be given the option to choose in-person or virtual attendance. Virtual registrants will be emailed a link to the program. Also, be advised we will practice appropriate social distancing measures, including no-contact temperature checks at the door, sanitizing stations, etc. Due to local mandates and to ensure the safety of all, masks are expected. Thank you!


Meet Our Speaker: Randy T. Pardue, MD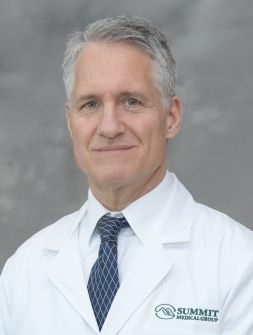 With over 34 years of experience in the medical field, Randy T. Pardue, MD, is widely known as one of East Tennessee's most caring and compassionate physicians and has a waiting list of patients who want him as their doctor. Originally from Kingsport, Tennessee, Dr. Pardue specializes in Family Medicine at Trinity Medical Associates, P.C., a recent addition to Summit Medical Group's network of locations, and is affiliated with several local hospitals, including Fort Sanders Regional Medical Center, Parkwest Medical Center, and Turkey Creek Medical Center. He graduated from the University of Tennessee, Knoxville in 1983, followed by the University of Tennessee College of Medicine in Memphis in 1987. 
In 1990, Dr. Pardue co-founded Trinity Medical Associates with a mission to be true leaders who, by the pathways of good science and Biblical truth, lead people and their families to a place of physical and spiritual health in Christ. Trinity Medical is a full-service Primary Care group located in West Knoxville and Maryville, Tennessee. Trinity's team of physicians strives to provide excellent and compassionate medical care for the entire family.
Recognizing our bodies speak to us in many different ways and desiring to help reverse the impact of chronic disease on people's lives, Dr. Pardue and the physicians of Trinity Medical Associates also developed VitalSigns Wellness, LLC. VitalSigns exists to provide education and coaching services to give hope to those longing for a healthy life, enabling them to best fulfill their purpose. These medically based wellness services include nutritional counseling, corrective exercise, group personal training, corporate wellness, and much more.
Professionally, Dr. Pardue is a member of the American Academy of Family Physicians and holds certifications and licensures with the American Board of Family Practice, Advanced Cardiovascular Life Support, and Pediatric Advanced Life Support.  Among his honors, he was awarded the distinction of Castle Connolly's "Top Doctor" in 2016.  
Within the community, Dr. Pardue serves as the Co-founder and Assistant Pastor of Lonsdale Community Church. He volunteers in various capacities and serves as Chairman of the Board for Wears Valley Ranch and Mechanicsville Medical Clinic. 
Dr. Pardue and his wife of 32 years, Jeanann, have four boys, Benjamin, Marcus, Philip and Stephen, and two daughters-in-law, Brittany (Philip) and Beth (Stephen). He loves reading, enjoying creation, traveling, running (marathon training), and sports (mostly Vols). A true visionary and entrepreneur at heart, Randy is obsessed with exploring pathways to growth through biblical counseling and discipleship and creating systems which help folks achieve holistic wellness.
Coffee, light breakfast, and TLC served.
When
Fri Mar 12, 2021
7:15 - 9:00 a.m.
Where
The Legacy Centre
6312 Kingston Pike
Knoxville, TN 37919