Legacy Site Wins Another Award!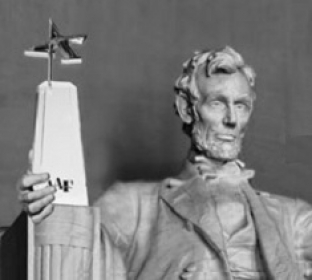 May 8, 2012
Legacy Site Wins Another Award!
Celebration is in order once again! After winning a 2012 Gold ADDY® Award at the Knoxville ADDY competition in February, The Legacy Centre website progressed to the district level where it won another Gold ADDY® recently. The site is now a National ADDY® Awards finalist!
This is a true honor, and we are reminded of how blessed we are to be collaborating and partnering with such talented people like the folks at Designsensory, who designed and developed our website. Our desire is that the website will continue to help our members connect, grow, and serve the TLC community and even the greater Knoxville area as we reach out to impact our families, businesses, and the community at large with passion and purpose.
Representing the true spirit of creative excellence, the ADDY® Awards, presented by the American Advertising Foundation, are the largest creative competition in the country with over 40,000 local entries competing in 200 markets coast to coast. Winning an ADDY at the district level is the second step in competing for a National ADDY Award. Any entry that wins a Gold or Silver ADDY at the district level is eligible to advance and compete in the national competition.
Designsensory, founded in 2001 by Joseph Nother and Brandon Rochelle, is an award-winning, Knoxville-based, full-service, digital-centric agency, providing a holistic range of award-winning brand, print, web & interactive services. Connections are created between clients and their customers through the innovative use of design, strategy, and technology. Other clients include the Tennessee Department of Tourist Development, Medal of Honor Society, RIVR Media, DenTek Oral Care, PetSafe, First Tennessee Bank, BASI Pilates, and University of Tennessee Medical Center. Designsensory's entire portfolio, philosophy, and team bios may be viewed at www.designsensory.com.