The Legacy Centre Speaker Series with Russell Biven
Fri May 14, 2021
The Legacy Centre Speaker Series with Russell Biven
"Living for Others" presented by Russell Biven, TV personality, speaker and coach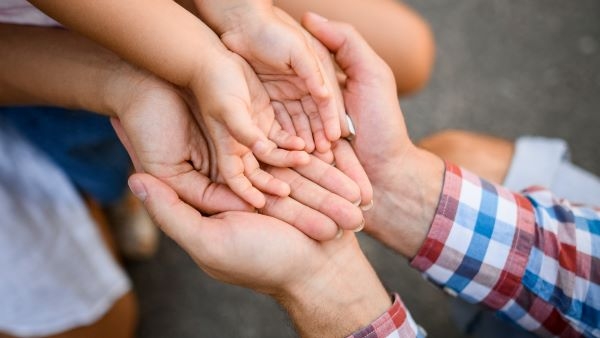 "Until I have to leave you, I'm going to serve you." 
That's how Russell Biven started his last week on WBIR. It's a poignant yet radical statement. We are not used to hearing words like this, especially from people of influence. Still, these words sound a lot like the heart of another purpose-driven man who walked the earth and turned the world's ideas of reality upside down before He left to prepare a place for us. That man is Jesus.
What if we, too, approached life with an open heart to serve others, to live for them instead of living solely for ourselves? It's counter-cultural. But as Christians, we are called to live by faith, to be Christ-like, to take up our cross and follow Him, to serve and not be served.
It will test our faith. We will be misunderstood. It may cost us everything. But what is life without Christ? What have we really won if we gain the world but lose our lives? 
There is a better, more abundant life awaiting us when we live beyond ourselves. It is a legacy worth living for our children and our children's children, and it comes with a heavenly reward far out-weighing anything on earth.
And… If not us, who? If not now, when?
Look at those in your circle of influence – your family, your neighbors, your employees. Let's not forget our friends in the Austin-East community. There is so much hurt right here in our backyard. People need us to do our part. We can come together in times like these and be a catalyst for healing if we choose to look beyond our individual needs and seek first to serve. 
Consider how things could look different in your world – in your home and business – if your life and legacy exemplified, "Until I have to leave you, I'm going to serve you."
Imagine saying this to your spouse, your kids… even your employees. How would they receive it? Would they be shocked? You have one life. Live it for others.  
Join us on Friday, May 14th! We are extremely honored and excited to welcome one of East Tennessee's most treasured TV personalities, Russell Biven, as our special guest speaker. With his unique storytelling ability and infectious personality, Russell will share why he passionately believes, "If you're not living for others, you're really not living."   


Reserve your seat now for this in-person event...or join us virtually! We look forward to seeing you at TLC!
Note: Please be aware that this event will be held both in-person at The Legacy Centre office building (not at Friedman's Appliances) and virtually via Zoom. During registration, you will be given the option to choose in-person or virtual attendance. Virtual registrants will be emailed a link to the program one day prior to the event. Also, we will continue to follow health guidelines, including physically distanced chairs. Guests are not required to wear masks but are welcome to do so. Thank you! 


Meet Our Speaker: Russell Biven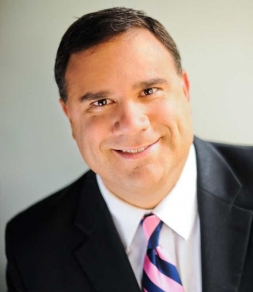 Russell Biven recently set out on a new adventure, leaving his WBIR family to take on some new challenges – business, speaking, coaching, finishing a book, and first and foremost, following the Lord's calling on his life...wherever He leads. Russell's faith and family are the two most important things in his life.
For more than two decades, East Tennessee has tuned in to WBIR to watch Russell's quick wit, emotional storytelling, and sincere love for this community. Russell joined the WBIR family in November of 1999. He started as the weekend sports anchor, but in October of the following year, he began co-hosting Live at Five, now known as Live at Five at Four! In 2008, he took on the additional role of co-host on 10News Today. He counts it a tremendous blessing to have been able to tell so many stories of the people and places that make East Tennessee such a wonderful place to live.
Russell's career started as a production assistant in the sports department at CNN. From there, he produced and wrote NFL, NBA, MLB and NHL segments with writers from Sports Illustrated. In 1997, he was promoted to CNN Headlines Sports anchor and International sports anchor for CNN International.
Over the years, Russell has been passionate about giving his time and talents to help those in need, coaching and mentoring kids, and sharing his faith. His work with organizations like Mission of Hope and the McNabb Center have raised significant funds and helped provide clothing, toys and holiday joy for children throughout our community.
Russell and his wonderful wife have three beautiful children.


Coffee, light breakfast, and TLC served.
When
Fri May 14, 2021
7:15 - 9:00 a.m.
Where
The Legacy Centre
6312 Kingston Pike
Knoxville, TN 37919