Lunch & Learn Series
Thu Jun 24, 2021
Lunch & Learn Series
The Subject:
Leveraging Tax Advantaged Accounts & Risk Management Services
Join us at our next Lunch & Learn on Thursday, June 24, as Cliff Horne and Andy Huddleston of Wyatt Insurance Services team up to give you the latest trends in two important areas for your business: leveraging tax advantaged accounts and getting the most value out of your risk management programs. 
Tax Advantaged Accounts are a great option for organizations to consider, but the choices can be confusing. From Flexible Spending Accounts (FSA) to Limited Purpose Flexible Spending Accounts, Health Reimbursement Arrangement (HRA), and Health Savings Accounts (HSA), you have several options. But what type of account should you utilize as an organization if you wish to best control the cost of the plan? Which account is best for employees and provides the greatest long-term benefits? Cliff will walk through the various types of accounts available for your organization that could truly benefit your employees. 
In regard to Risk Management, are you aware of today's trends and how business owners are staying above the curve? In this Lunch and Learn, Andy will discuss the following trends and help you learn how to "shop your insurance" from an insider's perspective and land the best rate. 
Rising property rates (due to covid)
Rising auto rates
Increase in Cyber Risk
Decreasing Work Comp Rates 
Sign up now to hear from two experts who will help you learn the latest trends and programs available for leveraging your business' insurance needs!
The Experts: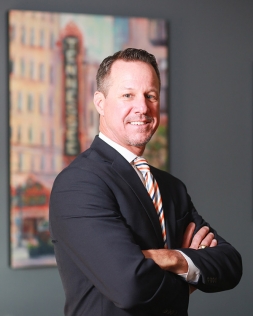 Cliff Horne
, Vice-President of
Wyatt Insurance Services, Inc.
, partners with employers to help recruit and retain valuable employees by providing a high quality, yet affordable benefits package. Since entering the insurance industry in 1987 with Allstate, Cliff has seen many changes in the industry and has a vast knowledge of the insurance industry. He began specializing in the employee benefits arena 20 years ago. Working closely with employers of various sizes in Middle and East Tennessee, Cliff oversees Wyatt Insurance Services benefits division. He is a longstanding member of the National Association of Health Underwriters, has served on the board of the Knoxville Health Underwriters, and was appointed as a committee member when Tennessee explored the possibility of establishing a state based health exchange.
Cliff is a proud graduate of Bob Jones University and member of Shoreline Church in Knoxville. He has been married to his college sweetheart for over 30 years. They have two beautiful girls, Samantha and Savanna.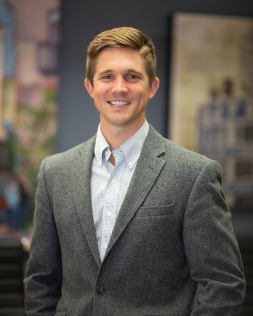 Andy Huddleston
has been a commercial insurance advisor since 2012 in the areas of property insurance, general liability, worker's compensation, etc. Over the years, he has worked in a variety of different industries and now focuses on putting insurance programs together for medium to large-sized companies as a Commercial Risk Advisor with
Wyatt Insurance Services
. The strategies he uses to help his clients gain a better ROI on their insurance program will work for any size of company, no matter how big or small.
Andy graduated from the University of Tennessee in 2010. He is married to Kelly and has three kids (Penn – boy age 5, Hollis – girl age 3, Drew - girl age 1). He loves sports and loves to fly-fish. 
Lunch Provided.  
Note: Please be advised we will continue to practice appropriate health guidelines. Pre-registration is required. Guests are not required to wear masks but are welcome to do so. Thank you!
When
Thu Jun 24, 2021
11:30 a.m. - 1:00 p.m.
Where
The Legacy Centre
6312 Kingston Pike
Knoxville, TN 37919