The Legacy Centre Speaker Series
Fri Aug 13, 2021
The Legacy Centre Speaker Series
"Turn Your Scars into Stars and Your Trials into Triumphs" presented by Larry Bohanan, President & CEO, Quadriciser Corp.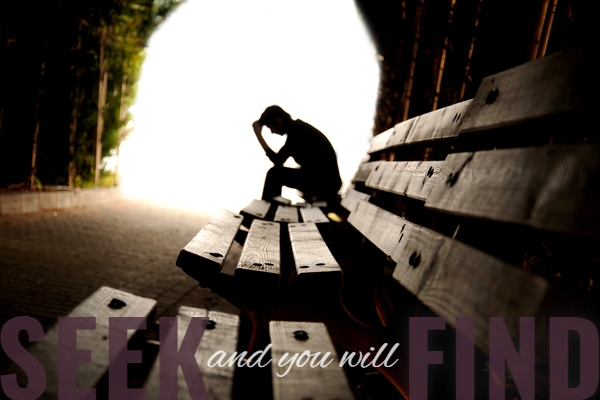 Larry Bohanan is a man of many talents and tricks. From magician to trick water skier, industrial designer, inventor, business owner, Christian, prayer warrior, prison ministry leader, faithful husband, father, great grandfather… At 79, Larry is still going strong and shows no signs of slowing down. 
By the world's standards, Larry has lived a full life. Yet none of this would be possible if it were not for the Lord and one very special lady, Patsy. 
Larry and Patsy are the salt of the earth. Like PB&J, you can't have one without the other. They've been attached at the hip since high school, married for 58 years, and in business together for 27 years. That kind of track record is a testament to God's grace and their commitment to keep faith, hope, and love alive through the good and bad times. 
Still, in many ways, their lives are not much different than any of ours. In the early years of their marriage, Larry had a great job and a secure future by all accounts. Then, tragedy struck his family, and Larry got to work…quite literally.
Motivated again by faith, hope, and love, Larry came out of early retirement at 52 and put his creative talents to use in building a robotic machine that saved his father's life. Since then, Larry's invention got a name, Quadriciser®, and a reputation of making the impossible possible. Countless individuals with disabilities – men and women of all ages who were told they would never walk again – walk again. 
Prayer and miracles are not your typical conversation starters in business today, but for Larry they are everything. Every morning, Larry walks up to the prayer hill he built behind his house and prays for the names on the rocks that dwell there. He wholeheartedly believes in the miracle working power of God. Larry loves to recount story after story of how God provided miraculous healing through the power of prayer and the Quadriciser®. 
How are you building your life and business? Larry and Patsy have built their lives, marriage, and business on the Rock. How would your life and legacy be transformed if you, too, began each morning on your knees (for your family, friends, employees, etc.) and led your conversations with God's faithfulness rather than your problems? It's possible God wants to turn your 'scars' into something beautiful and reveal his unique purpose for your life while bringing restoration and hope to the world. 
Prayer changes things. Miracles do happen. Oh, if we only lived like it!
Join us on August 13th and hear the amazing story of Larry and Patsy's family business, marriage, and faith journey. Larry will share with you why and how the Quadriciser® Robotic Therapy System has restored hope and improved the quality of life for those who have been devastated by brain injury, stroke or other bodily injury. You will be encouraged to stay the course in your business and grow in the life you were made to live.
 
Reserve your seat now for this in-person event...or join us virtually! We look forward to seeing you at TLC!
Note: Please be aware that this event will be held both in-person at The Legacy Centre and virtually via Zoom. During registration, you will be given the option to choose in-person or virtual attendance. Virtual registrants will be emailed a link to the program one day prior to the event. Also, we will continue to monitor and follow health guidelines, including physically distanced chairs. At this time, guests are not required to wear masks but are welcome to do so. Thank you! 

Meet Our Speaker: Larry Bohanan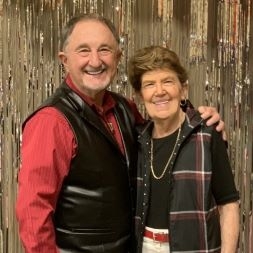 Larry Bohanan, born and raised in Knoxville, worked 28 years at the Oak Ridge National Laboratory and the Y-12 National Security Complex. He helped top scientists and engineers with their patents and inventions. 
Life was treating Larry well until tragedy struck his family. His father, Wallace, had several mini strokes and one massive stroke. Already a diabetic, Wallace was left immobile, in turn decreasing circulation that presented new problems. The doctor advised amputation of Wallace's leg was necessary in seven days because of gangrene. Wallace needed movement and circulation. Larry tried physically to exercise his father, but it was impossible; his father was very spastic and stiff. This led Larry to create a motorized machine designed like a robot, to move all four limbs in a walking motion. After using the machine, Wallace opened his eyes for the first time in two days. The new device created much needed circulation. Later, Larry's cousin Colin, who broke his neck on a motorcycle, was left paralyzed 11 years and unable to move a finger. Colin requested to use the new invention. In nine days of using this machine, the wind blew Colin's hat off of his head, and he caught it with his hands. That was the first time he had moved like that in 11 years. Thus, was the beginning of Quadriciser®. 
Larry retired at age 52 from Lockheed-Martin to begin a new business, Quadriciser Corp. For the next 27 years, Larry has made improvements by taking suggestions from the medical community. These suggestions helped the development and production of the Quadriciser® Robotic Rehabilitation Therapy System. Larry won praises from top doctors, therapists, nurses and caregivers in therapeutic departments and centers throughout the world while being nominated for R&D 100 Award. 
Today, the Quadriciser® helps individuals worldwide in ways only God knew was possible. Larry is currently President and CEO of Quadriciser Corp., and his wife, Patsy, of 58 years is the Corporate Secretary/Treasurer. Larry is quick to admit, "There is no way I could have run a business without Patsy taking care of the patents and medical paperwork." He further reflects, "The Quadriciser® has helped me stay in shape at age 79 and even allows me to continue doing trick water skiing." 
Twenty-seven years later, Larry is grateful that the Quadriciser® Robotic Therapy System continues to restore hope and improve the quality of life for individuals with disabilities worldwide. Watch stories...


Coffee, light breakfast, and TLC served.


When
Fri Aug 13, 2021
7:15 - 9:00 a.m.
Where
The Legacy Centre
6312 Kingston Pike
Knoxville, TN 37919