The Legacy Centre Speaker Series with Kevin Bailey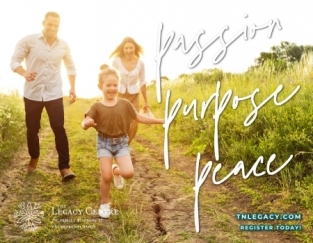 Tue Mar 7, 2023
The Legacy Centre Speaker Series with Kevin Bailey






"The Heart of Business" presented by Kevin Bailey, Entrepreneur & Former CEO of Bailey International and Tapoco Lodge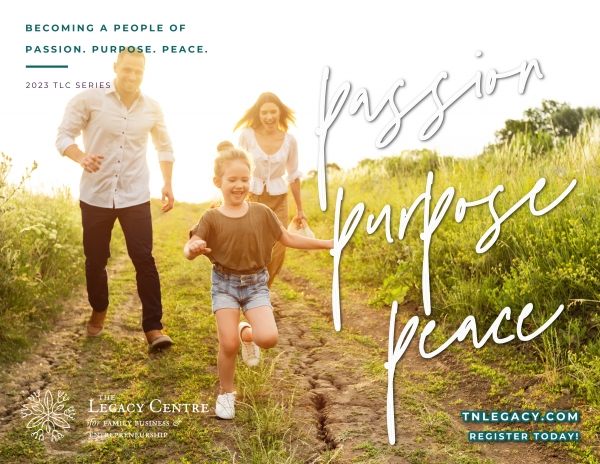 Owning a family business can be extremely challenging. There can be moments of exhilaration, but there's often a lot of pain before progress. In Kevin Bailey's words,
"My story is no different. I love business most days but have a long list of stories I wish I could forget. However, when I reflect back, it seems the painful stories built something deep inside me that shaped the better days to follow."
'Business is business' may work for some, but for Kevin the discovery was that every business has a core purpose - whether stated or not - that drives the culture and impact in the marketplace. Understanding the heart (or core purpose) of a business and focusing on the issues that positively impact the lives of people, both internal and external, can lead to greater peace for the owners, greater joy and teamwork for the staff, raving fans in the marketplace, and greater profits that benefit an entire community.
People of passion, purpose, and peace talk and act differently. They inspire and challenge us to be better. Kevin is one of these special people. Former CEO of Bailey International and the Historic Tapoco Lodge, Kevin's passion is leadership and currently serves as a mentor, investor, and entrepreneur of more than 10 businesses.
If you want your business to mean something beyond profit lines and day-to-day operations, join us on Tuesday, March 7, to hear Kevin Bailey walk you through some of the greatest highs and lows of his professional life and the lessons he's learned. You will leave inspired to build a future worth living.
Note: This is an in-person event with a full breakfast. To help us reserve the appropriate number of seats and food, please ensure your registration is firm. Thank you!
Meet Our Speaker: Kevin Bailey
Kevin Bailey's passion is helping people navigate a future worth living. Kevin retired in 2015 as CEO of
Bailey International LLC
, a global manufacturer and distributor of mobile hydraulic components with over 20,000 customers and 200 employees. After working almost every corner of his parents' family business for eight years, Kevin became President in 1995 and CEO in 2007. Eventually, Kevin led the sale of Bailey to a private equity firm in 2012 and remained as CEO until he promoted his replacement in 2015.
Kevin is now working as investor, mentor, and entrepreneur in over 10 different private businesses, including his latest journey in the hospitality industry as recently retired CEO of
Tapoco Lodge
, which he sold in 2022. He is certified in Myers Briggs and is the owner of NAVi LLC, a leadership mentoring company.
Father of four and grandfather of seven, Kevin enjoys time with his family and friends, volunteering at his church, traveling, and snow skiing.
Coffee, full breakfast, & TLC served.
When
Tue Mar 7, 2023
7:15 - 9:00 a.m.
Where
Chesapeake's Restaurant & Event Center (West)
9630 Parkside Dr.
Knoxville, TN 37922