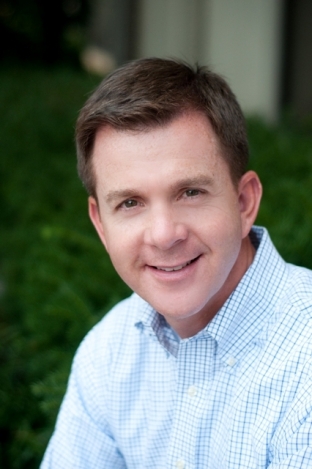 Chuck Baine
President,
TransGlobal Oil Company
Realty
Second Generation Business

TransGlobal Oil Company
10904 McBride Lane
Knoxville, TN 37932
Chuck is a good friend, and we are pleased that Chuck will be serving on the Advisory Board. He also served as a volunteer for the 2011 Chick-fil-A Leadercast this past spring. Chuck's advice to other business owners is a reflection of how he strives to lead BreadBox Stores, "Honor God with the business and all your profits."

After college at UNCW and a two year tour operating a formally bankrupt Jeep dealership, Chuck was asked to move to Knoxville by his grandfather. His grandfather along with his partner owned 8 old BreadBox convenience stores. Chuck's job was to sell these stores and get out of town. He was going to be in Knoxville only 6 months at most. Then, he met his future wife on a blind date. Chuck made a call to his granddad and established the fact that these old stores probably had a little life left in them and that he needed to hang around and give them a try. That was over 22 years ago. Chuck and his team now operate 22 stores. BreadBox employs around 300 with annual sales of 90 million dollars.

On a personal level Chuck and his wife, Lori, have been blessed with three wonderful kids, Courtney (20), Charlie (17), and Natalie (12). A dedicated family man, Chuck and his family love to spend time together on the lake or skiing in the winter.