Mentoring & Service Opportunities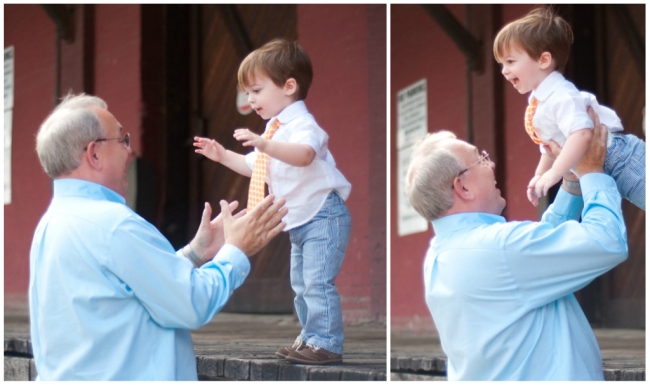 Our heart is set on serving Knoxville! Whether you're on the giving or receiving end, we encourage you to find ways to partner with us as we give back to family businesses and our local community. Just take that first step.
Mentoring Relationships – Empower and be empowered.
The Legacy Centre facilitates and encourages its members to build mentoring relationships that help to empower the next generation of leadership. These relationships are designed for both the CEO as well as the 'Gen 2/3' family member in the business. While most mentoring relationships are coordinated through our Life Groups, members may make special requests as well. CEOs and Gen 2/3 family business members are paired together to learn and to share wisdom, as they grow in relationship, trust, and accountability. These are excellent opportunities for younger family members not only to learn from a more seasoned CEO but also to gain insight on the inner workings, culture, and practices of another company outside the experiential limitations of their own family businesses.
Service Opportunities – Change a life and be changed.
The Legacy Centre coordinates several service-oriented opportunities for business owners to serve together and to help meet needs within the Knoxville business community. We believe that the act of service - giving of yourself with no expectation in return - will transform your life and the lives of those around you for the better.
We held our first corporate service project at Knox Area Rescue Ministries (KARM) this past October during Family Business Month. Fifteen volunteers served over 1000 meals to the homeless and displaced, and we are already thinking of ways we can partner with KARM in the future. We are hungry for more!
We also have an online 24/7 member resource in myTLC Community, called TLC Helpline. Members have the ability to post needs and fulfill needs, thereby demonstrating TLC in action.
Future service projects may include going to a local soup kitchen or participating in a building project for the jail ministry to help those less fortunate.  We believe this will be an enjoyable experience but an even more rewarding one. Our desire is for CEOs to come together regardless of industry or competitive business, serve in some capacity, and return to their family business having been transformed - treating their families, employees and customers better.
That is what happens when you serve, when you put the needs of another person above your own... Your life is changed. You set out to serve and help meet needs, but you end up on the receiving end! After serving as a volunteer at KARM, Kim Taylor of Corporate Quarters said, "It is a true reminder of how blessed we are and how important it is we remember those who are less fortunate. Giving back is always a blessing."

Start now thinking about how you would like to give back and get involved in our mission to serve. Please let us know if you have a service idea for our community. If you are interested in serving at KARM, watch this video to learn more about Knox Area Rescue Ministries and how you can be part of a life-changing organization that cares for the poor and needy in Knoxville. Join us on the journey of serving our community.