New Here?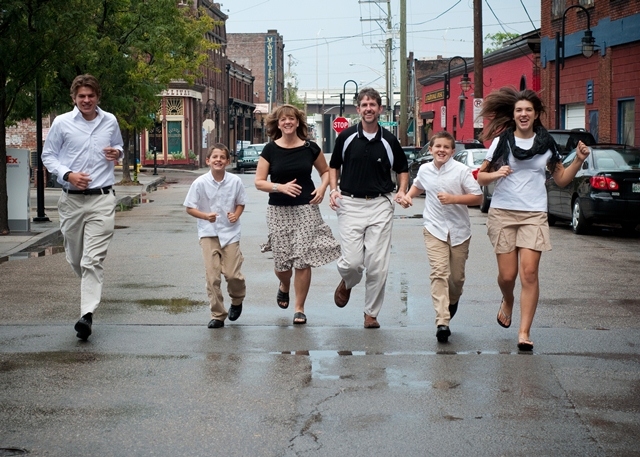 You may be new here, but we're here for you. We exist to serve family businesses, a vital part of our East Tennessee heritage and future.
Welcome to The Legacy Centre
The Legacy Centre for Family Business and Entrepreneurship (TLC) is a community of business owners working together to connect generations, grow businesses, and serve families. Locally, family businesses have been a fundamental part of the progress and growth of East Tennessee for many generations. Research shows that 80 percent of the world's business is family-owned, but around 30 percent makes it to the second generation and a much lower percentage after that (Cox Family Enterprise Center). Helping family businesses grow and prosper, eventually make a smooth transition for future generations in the business is The Legacy Centre's passion. We recognize and understand the challenges family business owners face on a daily basis. That understanding motivates us and helps us know better how to meet our members' needs.
The Legacy Centre provides a safe harbor for family business owners and entrepreneurs to learn and to grow their companies through educational programs, peer advisory groups, and professional resources. When you become a member of the Centre, you join our family. Above all, we are a community of business owners who care about each other personally and professionally. We seek to encourage, inspire, and challenge one another to be better.
As you explore this website, we hope that you take time to learn about all of the services that The Legacy Centre has developed for family business owners and entrepreneurs. You will notice that there are public and private members-only sections as well as features like myTLC Community, Ask the Expert, and the Generations Blog. Explore these resources and learn about the treasures that are awaiting you.
If you're considering membership, please visit one of our events, which will allow you to meet other family business owners who are part of our community. Be sure to come and introduce yourself to one of our team members. On the first Friday of each month (unless otherwise noted) we invite you to attend The Legacy Centre Speaker Series.
We hope that you enjoy your journey with us. Our desire for you is to connect with our community of families so that you will receive the encouragement, support and resources that can help you grow your personal and professional potential. Join us and live your legacy.
What to Expect
No matter if you feel alone and burdened by the challenges of each day or if you feel like you're on top of the world right now, you have a place at The Legacy Centre. We're here for you and want to connect with you. We know what it's like to carry the burden of your business and your family's survival on your back, and we want to be by your side and help in anyway we can. "None of us can do what all of us can do" (Lucado). We are in this together!
One way to find community and experience TLC is through our many seminars and Life Groups offered throughout the year. We believe you will discover an exciting and refreshing direction for your life at work, at home, and in the community.
At The Legacy Centre, you will experience:
A professional, yet welcoming atmosphere
Friendly, encouraging people who care about your personal and professional success
Relevant, educational seminars tailored to family business & entrepreneurial concerns
Programs for all ages, from the first generation to the last generation of your business
Other people just like you . . .
For Your Family
We also want to help your entire family get connected and enjoy community with other families that share similar interests and life experiences. Because we believe family is an integral part of any family-owned business, The Legacy Centre is a great place to spend time together as a family, strengthen your family's bond as you meet other families to share your lives together. When you nurture the family within your business, you are making an investment in the overall success of your business.
Commitment to family is a vital part of The Legacy Centre. In addition to our regular programming, we offer special family gatherings that bring our entire membership and their families together to enjoy fellowship with one another. We're excited about the opportunity to meet your family. Check out our calendar for the next family event.
Our Commitment to You
We exist to serve family businesses and entrepreneurs who aspire to build a legacy for future generations. Here at The Legacy Centre our passion for family business is the foundation for all we do cooperatively as a community and individually as business leaders. This passion inspires our mission and explains our values. Values lead to legacies, because values are demonstrated through action. We encourage you to become familiar with our community values and culture. Not only will you better understand the legacy we want to live through our programs and services, you will know what we expect our members to demonstrate to each other. We believe that as a result of our dedication as a community to this mission and our values, The Legacy Centre will:
Create and maintain a dynamic community of family businesses and entrepreneurs who support and help each other succeed.
Provide continuing education for the family business and entrepreneurial community.
Help family businesses make successful transitions from generation to generation.
Grow the business potential of its members and the family business enterprise as a whole.
Inspire its members to live a more meaningful and productive life.
Make a positive difference in the community.
Further advance the economic growth and development of this region.
Celebrate family businesses and their valuable contributions to greater Knoxville.
Prepare the next generation to continue this legacy.
Contact Us
Please do not hesitate to call us at (865) 386-6248 with any questions or use our online contact form. We look forward to meeting you and serving Knoxville together in a meaningful way!
A Word of Appreciation
This website has been created with love in partnership with two local businesses, Designsensory and Memories Portraits. Our friends at Designsensory designed and developed The Legacy Centre's logo, stationery, and website. Not only are they a fun and talented group of people, but we couldn't be happier with the finished product or our relationship. We love all their work, but they have poured their hearts and souls into this one for sure! Also, you won't be able to miss all the beautiful images of our members throughout the site. We are so grateful to Nancy Belden of Memories Portraits, for taking all the family, lifestyle, and professional photography. It has been an honor and a pleasure to work with both companies!