EntreVision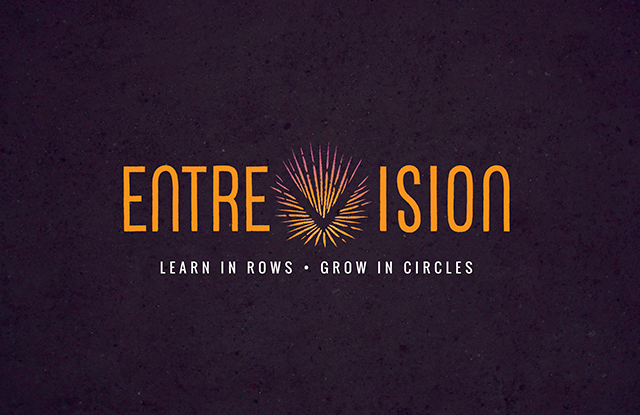 The Legacy Centre desires to capture the intellectual power, creative capital, and innovation that embody the entrepreneurial spirit and leverage the combined potential of those qualities for the greater good of the East Tennessee business community. Dedicated to cultivating the entrepreneurial spirit that thrives in the greater Knoxville area, The Legacy Centre presents EntreVision, a premier event held annually to celebrate the success and vitality of our local entrepreneurial community and its leaders.
Entrepreneurial start-ups and small businesses are the lifeblood of the economy. According to institutional research, new business startups have been averaging around 600,000 per year over the past decade. Furthermore, there are over 28 million U.S. small businesses that employ about half of the U.S. workforce. Even more impressive is that employees in those small firms produce 13 to 14 times more patents per employee than in larger firms. The data indicate that smaller, more dynamic entrepreneurial companies provided 60 to 80 percent of net new employment over the past two decades. (Source:University of Tennessee, November 2010)

Our Vision for EntreVision
The Legacy Centre is proud to be part of a thriving entrepreneurial community. That pride has motivated our desire to see East Tennessee's entrepreneurial spirit grow not only in the family business enterprise but in the startups and entrepreneurial companies as well. The Legacy Centre believes that we can capture the intellectual power, creative capital, and innovation that embody the entrepreneurial spirit and leverage the combined potential of those qualities for the greater good of the greater Knoxville business community.
Dedicated to cultivating the entrepreneurial spirit that thrives in East Tennessee, The Legacy Centre launched in 2014 its signature event for entrepreneurs, EntreVision, a premier event held annually to celebrate the success and vitality of our local entrepreneurial community and its leaders. We believe that the word, EntreVision, is a combination of the entrepreneurial spirit and the vision that it takes to sustain and grow a business. EntreVision is a multi-step engagement that culminates each year in a major event to highlight and celebrate the honorees' accomplishments as well as the believed business potential of each winner within our community.
Let's ignite the spark to transform or businesses and change the world. We invite you to watch this video, which captures our heart for a better Knoxville.
We are fighting for the highest possible good for our city, and you have an important role to play. CEOs, successful local entrepreneurs, and venture capitalists in the region are invited to partner with us in various ways and therefore contribute to the success of our small business community and the local economy.
Our Distinctives
There are certain things that set us apart. Because we believe entrepreneurship is a journey, we are focused on growth and life change, not just identifying a winner. From the start, we take a relational approach. Participants can expect collaboration, care, and support, which have become hallmarks of TLC. We believe life change happens in circles, not rows. Time and time again we see far more growth happens from person-to-person interaction. It's relational. Circles promote growth, unity, and collaboration. We can be known for our rows - how many people we can pack in a room, but the strength of our impact is what happens in circles. We are committed to a culture of circles. The grow in circles vision will be brought to life in our EntreVision Dinner Circles (details below).
EntreVision is about launching leaders, not just business. Ideas get things off the ground, but leaders make it happen. To us, it's as much about the people and companies that those ideas support as the strategic plans and financial viability of the business. There's a big difference in starting a company and leading one.
It is no secret by now. We are using business to change business...and beyond. We're getting to the heart of it all, because a business isn't good unless it also does good. EntreVision calls for business plans with a difference, striking a commercial and social balance. Not only can commerce be about more than just profits, it should be.
We start with the end in mind. Your legacy in life should be a lifelong pursuit and not something reserved for when you are gone. Therefore, we are challenging you to lead with your why and to approach your work as a calling from the very beginning. With this 'live to work' mentality, we will love our work, and we will be doing 'it' for the sake of others rather than pure selfish ambition.
Our heart's desire is to shine a light on the promise of entrepreneurs as well as the community in which we call home. We are fighting for the highest possible good for our city. Therefore, EntreVision has far reaching potential in growing the entrepreneurial spirit and spurring on love and hope for the future of our city. It only takes a spark... We know exciting things are about to happen!
Selection Process at a Glance
Startups and entrepreneurial companies across all industries, including non-profits, in the greater Knoxville area are invited to present to a local panel of experts their business plans for review. If you ever considered starting a company or wanted to get other professionals' valued feedback about your business plans or a new idea, this is your time to shine.
To help entrepreneurs with the creation of their plans, The Legacy Centre will offer training sessions, "labs," focusing on the development of the business plan. The entire selection process will include submission of executive summaries and business plans, growth intensive, pitches, in-depth interviews, intimate dinner conversation circles in the homes of successful entrepreneurs (details below), informal and formal mentorships, and opportunities for building lifelong connections and business partnerships. The finalists will have an on-site visit or one-on-one interview with the panel before the EntreVision Finale.
Participating companies are required to have 25 employees or less and submit original work and ideas. Participants may apply online with an executive summary. A video pitch will be requested but not required. Quarterfinalists (10) will be identified from the applicants. After participating in a 4-week growth intensive of labs, mentoring, and dinner circles, the semi-finalists (5) will be chosen after delivering their pitches and written business plans. Upon defending their business plans, the finalists (3) will be chosen.

Here is a glimpse of the schedule:
To gain a better understanding of EntreVision and its
offerings
, we invite you to
take a look
at the 2014 EntreVision schedule. Stay tuned for upcoming dates...
June 10 -
July 11 (12 noon)


Call for applications (Apply here)
Deadline is July 11 at 12 noon


July 14

Quarterfinalists Chosen


July 15 - August 1


8-Night Growth Intensive  - 5 Labs, Mentoring, Roundtables, 3 Dinner Circles

August 1


Deliver Pitches and Submit Business Plans
Semifinalists Chosen

August 5


Defend Business Plans
Finalists Chosen

August 8


Finalists serve on Innovation Panel
at The Legacy Centre Speaker Series

August 8-22

On-Site Interviews and One-on-Ones
People's Choice Vote via social media


August 15

Final Dinner Circle


September 4

EntreVision Finale



 
Winning companies will exemplify great vision, innovative business plans, and entrepreneurial spirit. There will be primary and secondary sets of criteria based on the believed potential of the business, product, or service as well as the expected contribution to the community, which reflects the business plan with a difference distinctive. All entries must have a platform, cause or some element of the business that seeks to do good, make a positive impact. The business plans should strike a commercial and social balance. Because we are launching leaders, not just business, the secondary criteria also will be reflective of TLC's vision and values, concentrate on the individual's leadership and that special spark.
EntreVision Dinner Circles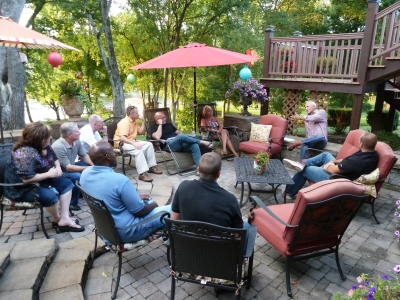 The most popular component of the competition phase is our EntreVision Dinner Circles held over four nights. These dinners are hosted in the homes of successful local entrepreneurs who are serving as mentors for Entrevision. It is a fresh, deep, honest space for the next generation of entrepreneurs to dream, to dig deeper into the elements of a successful business and then to wrestle with meaningful questions about life, goals, and a greater purpose. Conversation cards are designed to further reflect and build upon what the participants have been learning each week as a focused debrief and opportunity to speak into each other's thoughts and conclusions. The dinner host will share stories, lessons learned while fostering openness and a collaborative discussion. Each participant will be challenged and encouraged to take away at least one action item for implementation.
EntreVision Finale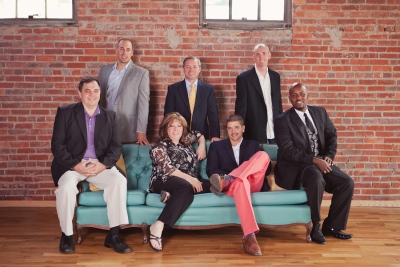 Roll out the red carpet and join us for a magical evening! When the interview and selection process concludes, the entrepreneurs and companies with the best potential for growth each year are honored at an annual finale event whereby some of the top CEOs, successful local entrepreneurs, and venture capitalists in the region spend the evening with the award winners. The evening will be a highly charged experiential learning time of celebrating and critiquing different aspects of the winning companies. As they gain wisdom and advice on how to minimize potential risks and grow their businesses, honorees will have the opportunity to network and learn from some of the best minds in East Tennessee.
EntreVision honorees will be chosen along the following categories:
Entrepreneur of the Year
Entrepreneurs of Distinction
Lifetime Achievement Award
Shine Brighter Award
Vision Award
People's Choice Award
The Entrepreneur of the Year will receive an exclusive package of gifts including:
Uniquely designed EntreVision Trophy
$10,000 cash award for start-up and growth
Complimentary business services
Potential capital investment from community
Mentoring relationships
TLC membership (one year) with reserved spot in a Life Group
Tickets to Leadercast Knoxville next year (recognized as "Entrepreneur of the Year")
Opportunity to speak at the EntreVision Finale in the following year
One-year subscription to Leadercast Now (online platform for personal leadership growth)
Library of entrepreneurial and leadership books
Other gifts and resources
To demonstrate our commitment to celebrate all the ideas and achievements of our participants, we will honor the other two finalists as our Entrepreneurs of Distinction and award each of them $2,500 cash for start-up and growth.
All quarterfinalists will receive an ensemble of gifts, branded apparel, and leader resources during the process.

IGNITE - EntreVision Campfire Circle #sparkchange
Because a single spark could ignite a movement of change. Following the EntreVision Finale, we will host IGNITE, a Campfire Circle for the entire city. IGNITE is a collective gathering of people from all walks of life... business innovators, social entrepreneurs, cultural creatives, local influencers, nonprofit activists, passionate moms and dads, and awesome kids with big dreams and even bigger hearts!
It's a celebration and a convergence of minds to launch ideas and support for the future of our city. A modern revival. An awakening of social innovation – to do good.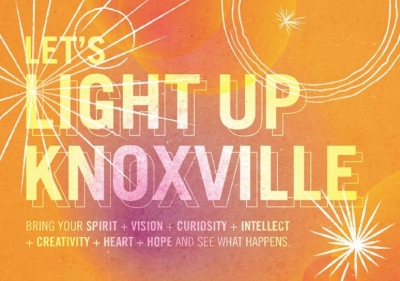 God has been stirring our hearts, and it is time to be set on fire! IGNITE will set the stage to unleash meaningful conversations, community bonding, and collaboration around ideas to spark change and create a better Knoxville. We will circle the fire with our greatest dreams and desires and ask God to set us on fire with a holy passion for what matters most. It will be a fun and inspiring time around the fire with music, laughter, stories, conversation and ideas, prayer and reflection, food, and, of course, a marshmallow roast! The evening will culminate in a special ceremony to Light up Knoxville, igniting the innovative spirit and breathing hope, love, and life into our businesses, families, churches, neighborhoods, and beyond.
Why is this important? We believe when our community comes together in celebration of shared ideas and social innovation, people will be empowered to go do something –  ideas will take root, collaborations will form, problems will be solved, needs will be met, and something truly beautiful will happen.
We are fighting for the highest possible good for our city. Are you with us? #sparkchange
Sponsorship Opportunities
Let's partner together to help the small business community as well as the promise of Knoxville grow and thrive in East Tennessee. It is expected that successful entrepreneurs, professionals, and investors will desire to participate in this exciting event series. If you are interested in sponsoring the event, offering gifts of service or financing to the winning companies, contributing to the success of small businesses in our region, and/or learning more about EntreVision, please send us a note or call Cindy Seaver at (865) 384-2578.
If you are a successful entrepreneurs or local influencer who is interested in learning more about EntreVision, how to become a mentor, hosting an EntreVision Dinner Circle, and/or becoming a sponsor, please schedule a visit with Cindy. Cindy will walk you through the different stages of EntreVision, answer questions, and help you find the perfect fit for you to contribute to the success of entrepreneurs in our region. To schedule an appointment, email Cindy at [email protected]. We look forward to partnering with you!
Please take a few minutes to review the sponsorship opportunities.
Stay Connected
Watch for updates to this page and stay in-the-know on all news and announcements about EntreVision on social media using #entrevision.