Seminars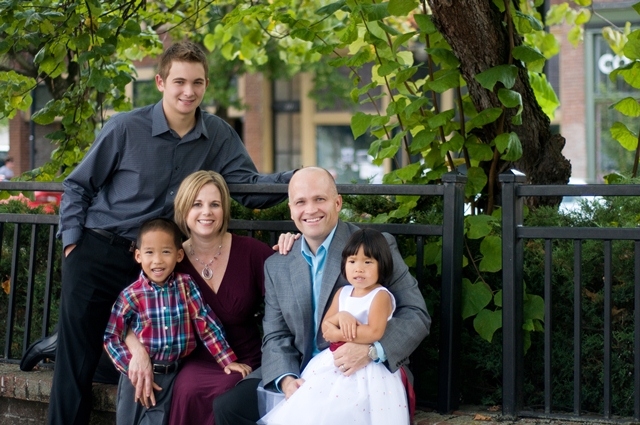 The Legacy Centre hosts two types of seminars throughout the year: The Legacy Centre Speaker Series and The Legacy Centre Lunch & Learn Series.
The Legacy Centre Speaker Series
Certainly, the best way to experience TLC is to visit The Legacy Centre Speaker Series! The Legacy Centre Speaker Series, our breakfast seminar program, is our main event with approximately 75-125 business owners currently attending each program. Featured speakers include prominent family business owners and other high profile professionals in the local region as well as on a national level.
We invite all family members and key non-family employees active in the business as well as entrepreneurs who are aspiring family business owners to participate in The Legacy Centre Speaker Series. Guests are also welcome to attend as they consider membership. Our members and guests like to meet and greet preceding the program. The speaker always concludes his/her remarks by 9 a.m., but often attendees stay later to further network and get to know one another better. Seminars are held ten months a year on the first or second Friday of each month. We typically take a break in July and December for our members' vacation times during the summer and Christmas holidays. The Speaker Series is held at a local family business, Friedman's Appliances. Please find directions here.
Speakers are chosen carefully by the value that they potentially can bring to The Legacy Centre's members. With a goal to educate, inspire, and motivate the audience, each speaker shares in-depth knowledge and insights on issues directly relevant to living and working in a family business. These keynote addresses may include personal stories, lessons learned, research, and best practices for running a family-owned or entrepreneurial enterprise. Speakers routinely receive high marks in their evaluations at the conclusion of each meeting. If you would like to get a taste of our Speaker Series, you are welcome to watch the video clips, which are available to the public on YouTube. Members may view the full-length videos by logging in to myTLC.
In May, we host a special one-day live broadcast of Leadercast. We have been hosting Leadercast Knoxville for a decade. We believe this is a critical part of our mission to serve the community by offering this premier leadership conference for Knoxville. Leadercast is the can't-miss leadership event broadcast LIVE from Atlanta to hundreds of venues across the world. featuring world-renowned leaders and inspiring personalities like Andy Stanley, Patrick Lencioni, Peyton Manning, and others. Not only is this a powerful leadership training experience for your team, but this presents a great opportunity to network with other professionals in Knoxville. In past years, we have partnered with the local businesses, such as Pilot, McAlister's, BrownBag, Chick-fil-A stores, Designsensory, Cruze Farm, NewsTalk 98.7, Coca-Cola, Strata-G, Studio Four Design, The Bed Store, and others to extend our reach and opportunity for impact. We invite you to attend, sponsor, or volunteer. Please watch the calendar for more details.
We look forward to seeing you at our next Speaker Series!
The Legacy Centre Lunch & Learn Series
Our Lunch & Learn Series is a monthly/bimonthly "Lunch & Learn" seminar presentation. Lunch is provided. These mini educational workshops are designed intentionally to be a small group setting of 20-30 attendees, which gives members the freedom to ask questions and seek more specialized training on professional topics pertinent to their business success. On special occasions guests are welcome to join us, but normally this program is reserved for members only. Lunch & Learns are held at various locations, but most often at the main office of The Legacy Centre.
Seminar topics are varied and typically focus on a specific area of business that the majority of members are interested in exploring in greater detail. Topics may include:
Asset Protection
Brand and Marketing Strategies
Compensation & Benefits Planning
Conflict Management
Developing New Business/Products
Employee Training & Development
Estate Planning
Human Resources
Mergers & Acquisitions
Performance Optimization
Policies for Best Practices
Preparing/Empowering the Next Generation
Retirement
Sales & Marketing Strategies
Servant Leadership
Social Media Integration
Strategic Planning
Succession Planning & Training
Values, Legacies & Traditions
Wealth Management
You are invited to register for our upcoming Lunch & Learn. Please let us know if there is a particular topic of interest you would like us to offer at a seminar in the future.