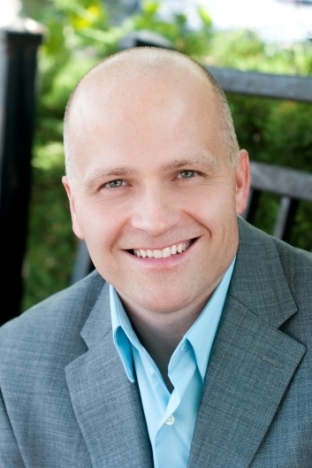 Joe Burger III
Owner,
Burger Family McDonald's
Restaurant
Second Generation Business

Burger Family McDonald's
207 Center Park Drive
Suite 2090
Knoxville, TN 37922
Joe has a generous heart and a welcoming spirit. ...There is just something special about him! If you spend any time with him, you will get what we mean. We have had the privilege of getting to know him better when he served on the Leadercast Volunteer Team and stepped up to help us in our Speaker Series. We are truly grateful for his support and encouragement.

Joe Burger III was born in Akron, Ohio, and enlisted in the Air Force upon graduation from high school in 1986. He obtained his bachelor's degree in Health Care Management while on active duty and received a direct commission into the Medical Service Corps in 1990. During Joe's time on active duty, he held a broad range of leadership positions at medical facilities in the United States and Europe, and also served on the headquarters staff at the Pentagon. Just prior to his retirement from the Air Force in 2007, he served as the Administrator / Chief Operating Officer of the MacDill Air Force Base hospital in Florida.

In 2007, Joe began working in the McDonald's business with his family. He was accepted as a "franchisee applicant' by McDonald's in 2008, and after successfully running two restaurants was approved as an owner / operator in 2009. He currently owns five locations in Knoxville — Cumberland Ave at UT, Western Ave, Cedar Bluff, Lovell Road, and Windsor Square.

Joe has a Master's Degree in Business Administration and also is a graduate of the Air War College in Montgomery, AL, where he earned a Masters in Strategic Studies focusing on leadership, international relations, and national strategy. Additionally, he was board certified as a Fellow in the American College of Healthcare Executives.

Joe's core values stem from his family and his 21-year Air Force career: Integrity – doing the right thing and ethically operating his business; service – putting the needs of others above his own and giving back to the community; and excellence – in everything he does and striving for continual improvement.

Joe is married to the former Kimberly Desrosiers of Wickford, RI. They have three children, two of them adopted from Vietnam.