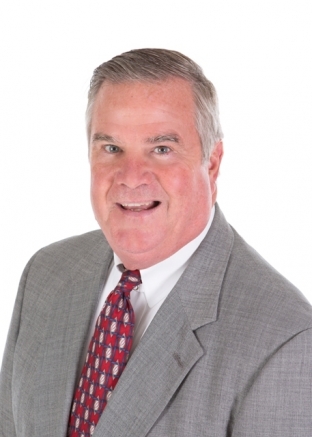 Don Ball
Partner
President,
Business Machines Company (BMC)
Office Equipment
First Generation Business
Work:
(865) 525-4262
Business Machines Company (BMC)
P.O. Box 51783
Knoxville, TN 37950
We love everything about Don Ball! Simple as that. Don Ball approaches service as a way of life, and his relationships prove it! Don packs a lot into his life. Yet he does it all with grace and a sense of ease and purpose. Between work, friends and family, church, community service, trips in his RV to UT games... somehow he has found balance. He knows what is important in life. If a friend is in need, he stops everything to be there. Likewise, his advice to small business owners starts with balance, "You have to find life balance - whether it be spiritual, work, family, friendships, church..." As a family business owner responsible for the direction of your company, Don advises, "Keep a visual picture in mind of where you want your company to be. At the end of the day revisit and make sure you're on track," and as far as managing people, "Hire people in whom you can trust and depend and give them the power to make decisions."

Don Ball was born and raised in Franklin, Tennessee, where he learned the values of hard work, honesty, and integrity from his father who was tragically killed in a car accident when Don was 11 years old. Those lessons that Don learned early in his life have been most instrumental to his business success.

After learning about the office equipment business from valued mentors in Nashville and Jackson, TN, Don and his wife Bunny came to Knoxville. Before long, Don and Bunny made the decision to venture out and start Business Machines Company of East Tennessee (BMC). July 2, 1982 marked the beginning of BMC. With an emphasis on those values Don learned as a boy, Business Machines Company thrived. Understanding the importance of relationships, Don is proud to have maintained clients from his first sale.

From those humble beginnings to 34 years later, Business Machines Company has adapted to technology changes, experienced growth year after year, earned the titles "Global" and Gold Medallion Kyocera Mita Dealer, and is known as the premier office technology provider in East Tennessee. Dedication, service, and application of the golden rule is the winning strategy that has turned this one-man operation into the $5 million+, 22-member team it is today.

Today, BMC Office Technology serves East Tennessee, Southwest Virginia, Southern Kentucky, Western North Carolina, and now, Northern Georgia. Adding branch offices in the Tri-Cities and very soon in Chattanooga, BMC is well positioned for continued growth and excellence, providing the very best Office Technology Solutions for businesses of any size.

On a personal note, Don and Bunny are very involved with the Dream Connection providing dreams for terminally ill children in the Knoxville area. This passion has led to thousands of dreams realized from a visit with the President to dream trips to Disneyland. This involvement inspires the staff at BMC to understand their purpose goes far beyond a job!