TLC Member Spotlight: Kim Taylor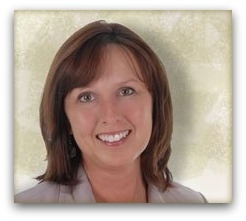 Meet Kim Taylor
President and Principal Broker, Corporate Quarters

Kim Taylor is President and Principal Broker of Corporate Quarters Furnished Apartments and Realty Service, a woman-owned business since 1994. Recently, she was recognized as a Finalist for 2011 Pinnacle Business Awards and currently serves on the Advisory Board of The Legacy Centre.
Corporate Quarters has been growing steadily and earning a stellar reputation for outstanding customer service.  Kim's team is truly committed to its motto, which is "Making Your Comfort Our Business." Corporate Quarters offers fully furnished 1, 2, or 3 bedroom apartment homes for those in need of temporary housing as well as real estate services to those looking to make a permanent move to East Tennessee. Because the company is often the first point of contact for newcomers to the area, the team's goal is to ensure that each team professional is offering nothing short of "True Southern Hospitality" to all of its prospects and customers. Kim is a firm believer that one should treat others the way one expects to be treated, whether the relationship is a business or personal one.
Although Kim did not attend college, she says, "I always had a dream of doing something productive and positive with my life. I knew that to achieve my goals in today's world that without the proper education or credentials I must have a superior work ethic." …And so she did. She worked as a housekeeper, a cashier, a receptionist, and in a factory prior to getting into property management. Kim says of these experiences, "I did all of these jobs with pride and wanted to be the best employee I could be wherever I was at the time." Looking back, she believes all of these positions taught her to respect a hard day's work and helped her grow as a person.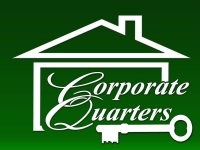 Her hard work paid off indeed! In 1990, Kim applied for a leasing position with a large apartment community. For whatever reason, the manager decided to hire her with absolutely no experience in the industry and no sales experience at all. She recalls, "I loved my new job; I had found my calling." Again, Kim gave it all she had and within months was promoted to assistant manager. Along the way she had two wonderful mentors that gave her confidence and guidance, and she moved into management within the next 18 months. Staying true to her strong work ethic, Kim stayed in property management until 1998 when she was hired by Corporate Quarters as general manager. In 2008, Kim was fortunate enough to purchase the company.
Today, Kim Taylor is a small business owner and a real estate broker. She's an entrepreneur at heart and still feels blessed to have so many wonderful people in her life – family, co-workers, clients, and business partners who have helped make her company what it is today.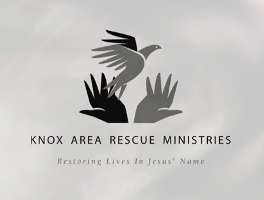 Kim shares, "I have found my success in life by believing in God, doing what is right, working hard, and giving back to my friends, family, community, and animals every chance I get." One of Corporate Quarters' great passions is Knox Area Rescue Ministries (KARM). This ministry does so many wonderful things for so many people.  Corporate Quarters assists KARM by providing slightly used furniture and housewares to help families who are trying to put their lives back together. Kim and her team are thankful for what they have and feel so blessed to be able to give these families some of the comforts and necessities needed to start a new chapter in their lives.
When asked about her legacy, Kim said, "If I could choose my legacy, it would be that I worked hard; achieved many financial, personal, and spiritual goals; and used my success to help others less fortunate than me to achieve their goals as well." Kim Taylor is a great example of how your legacy can be discovered and refined by doing the next right thing for the next right reason. Truly, we are blessed to have her in our TLC membership community. What is your next right step?