The Legacy Centre Speaker Series: Kick-off to Family Business Celebration 2017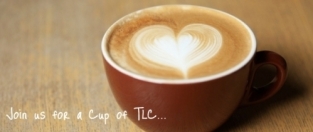 Fri Nov 10, 2017
The Legacy Centre Speaker Series: Kick-off to Family Business Celebration 2017
On Friday, November 10, we will officially kick off our seventh annual Celebration of Family Business at The Legacy Centre Speaker Series.

The Life & Times of Bill Regas: The Story of an Enduring Legacy
Join us for the official kick-off to our 7th Annual Celebration of Family Business on November 10! We are honored to have Bill Regas and Grady Regas as our special guest speakers.
The Regas family are legends in the restaurant industry and have taken up permanent residence in this city's heart for almost a century. The story of the Regas brand began when Bill's father, Frank, left Greece to seek a new life in "The States" with $100 loaned to him from his father. Eventually, Frank and his brother George opened a small restaurant, called Regas Bros Café, on July, 7, 1919, and the rest as they say is history. As a teenager, Bill worked the restaurant counter with his best friend, Dave Thomas, who later started Wendy's. After graduating from UT and serving in the Korean War, Bill took responsibility for keeping the family dream alive at the very young age of 24 when his father died.
As Knoxville grew, Regas Restaurant grew to become a Knoxville icon for special occasions with family and friends. For 91 years, this family-owned restaurant and its team members carried Knoxville through birthdays, engagements, anniversaries, wars, homecomings, reunions, recessions, and generation upon generation of loyal patrons with their own special recipe of hospitality and hope that lives on today. Taking the best of what he learned across the country as President of the National Restaurant Association, Bill and his son, Grady, co-founded the full-service casual dining concept Grady's Goodtimes in 1982. The Regas legacy of legendary service, award-winning food, and a spirit of gathering and community continues to inspire the development of new businesses and modern-day gathering places in the heart of Knoxville like the exciting $40 million mixed-used development Regas Square.
As Bill nears his 89th birthday on January 8, 2018, we could not be more excited to commemorate his enduring legacy during this special celebration of family business and entrepreneurship. On November 10, Bill will take us down memory lane and share some of his favorite life lessons with us. To learn more about this beloved man and his heart for Knoxville, please watch his life reflections video. Visit Grady's Goodtimes Facebook page to get a sense of the special connection that Regas' friends share! We also invite you to send your questions for Bill and Grady as well as your memories of visiting Regas Restaurant in advance of the event to: info@tnlegacy.com.
Please join us on November 10th to relive the memories, learn some of the principles behind Regas' legendary service, and share in the next chapter of the Regas legacy as it inspires, innovates, and contributes to the future of Knoxville.

Meet Our Speaker: Bill Regas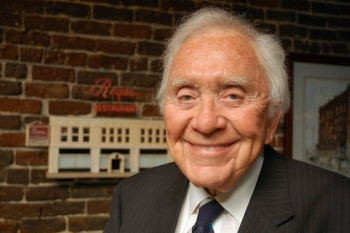 "Bill" William F. Regas served as the guiding force of the 91-year-old historic Regas Restaurant and The Gathering Place in Knoxville since 1953. The City of Knoxville named the site upon which the historic landmark Regas Building is located as REGAS SQUARE. This designation will last forever and is a tribute to the important role the family-owned business has played in the City of Knoxville. The original Regas Building is now the home of Knoxville Leadership Foundation, and the rest of Regas Square is now undergoing a multi-million dollar redevelopment initiative. 
After holding the prestigious honor of the National Restaurant Association's President from 1980-1981, Bill led the effort to start the full-service casual dining concept, Grady's Goodtimes. The first Grady's opened on December 1, 1982, and grew to seven restaurants. On February 28th, 1989, Grady's Goodtimes merged with Brinker International, a New York Stock Exchange Company founded by Norman Brinker. Bill served on the Brinker International Board of Directors until Brinker sold the fifty plus restaurant Grady's Goodtimes concept to Quality Dining, Inc., in 1995.
Bill served as Co-founder and the Chief Manager of Riverside Tavern by Regas in Knoxville. Ruth's Chris Steakhouse leased the beautiful facility and has operated Ruth's Chris Steakhouse in that location since October 2007. Ruth's Chris Steakhouse named their premier banquet room, "The Regas Room," to honor their relationship with the Regas family.
For 60 years, Bill was the Managing Partner of Regas Real Estate Company, which was started by his father and uncle in 1947. Presently, Bill is a partner in Regas Quality Developments, a real estate partnership. Bill also now operates BILL REGAS CONSULTING, specializing in restaurants and commercial real estate.
Among the numerous civic and professional leadership positions he has held throughout the years, Bill served as Chairman of Knoxville Parking Authority; Charter Board Member of Knox County Industrial Development Board; and President of several organizations, including the Knoxville Tourist Bureau, Knoxville Restaurant Association, Tennessee Restaurant Association, and National Restaurant Association. He was honored to be recognized as the recipient of Knoxville's Young Man of the Year (1955): Chamber of Commerce Distinguished Service Award; Junior Achievement Business Hall of Fame (1992); International Foodservice Manufacturers Association - Silver Plate Award: 1992 Independent Restaurant Operator of the Year; National Restaurant Association's Educational Foundation – Salute to Excellence, College of Diplomates (2008); and The University of Tennessee – Retail, Hospitality and Tourism Management: Legend of the Industry Award (2011).
Family is dear to Bill, aka "Poppy." He was married to Elizabeth Frost Regas for 26 years until her death on February 20, 1978. Together, they had three children: Carol Regas Acker, mother of four and grandmother to seven, married to Dr. John H. Acker, licensed physician in cardiology, practicing in Knoxville, Tennessee; Sharon Regas Scott, mother of three and grandmother to six, married to Stuart Scott, retired General Electric executive, living in Charlottesville, VA; and William Grady Regas, Co-founder of Grady's Goodtimes Restaurants and presently a team performance improvement coach. Bill was married to Anne M. Dennis until her death on October 9, 1985, and they shared a stepson: Attorney Dennis B. Ragsdale, father of two, married to Becky Watts Ragsdale and Partner in Long, Ragsdale and Waters Law Firm, Knoxville, Tennessee. Bill was married to Judy White from 1995 -2003 and shared two stepchildren: Tiffany Plato, mother of two, married to Michael Plato; and Jason White, married to Dana and father of one. Also, Bill is the fortunate good friend of Janet Testerman. Janet is the mother of three; Muffet, Janet and Ben as well as the grandmother of five beautiful children. 
Bill graduated from Tennessee Military Institute in 1947 and The University of Tennessee College of Business with a degree in Marketing and Retail in 1951.
Regas served as First Lieutenant in the United States Army during the Korean War from 1951-1952.
Bill is a longstanding member of Central Baptist Church Bearden and still enjoys attending two weekly Bible Study classes.
To see Bill's life reflections video, go to: "The Life and Times of Bill Regas".
Photo credits: Image of Bill Regas from Knoxville News Sentinel archives, images of Regas Restaurant in early 1900s from www.theregasbuilding.org, and image of Regas Restaurant Sign from Brent Moore on Flickr. All other photos are found in "The Life and Times of Bill Regas" video.


Coffee, light breakfast, and TLC served.
When
Fri Nov 10, 2017
7:15 - 9:00 a.m.
Where
Friedman's Appliances
9296 Kingston Pike
Knoxville, TN 37922