The Legacy Centre Speaker Series: Kick-off to Family Business Celebration 2017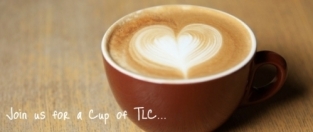 Fri Nov 10, 2017
The Legacy Centre Speaker Series: Kick-off to Family Business Celebration 2017
On Friday, November 10, we will officially kick off our seventh annual Celebration of Family Business at The Legacy Centre Speaker Series.
The Regas Sharing Hour: The Life and Times of Bill Regas... Summarizing 88.75 years into 60 minutes
Join us for the official kick-off to our 7th Annual Celebration of Family Business on November 10! We are honored to have Bill Regas and Grady Regas as our special guest speakers.
The Regas family are legends in the restaurant industry and have taken up permanent residence in this city's heart for almost a century. As Knoxville grew, Regas Restaurant grew to become a Knoxville icon for special occasions with friends and family. For 91 years, this family-owned restaurant and its people carried Knoxville through birthdays, engagements, weddings, wars, homecomings, reunions, recessions, and generation upon generation of loyal patrons with their own special recipe of hospitality and hope that lives on today. The Regas legacy of legendary service, award-winning food, and a spirit of gathering and community continues to inspire the development of new businesses and modern-day gathering places in the heart of Knoxville like the exciting $40 million mixed-used development Regas Square.
Please make plans to join us on November 10 to relive the memories, learn the tenets behind Regas' legendary service model for your business, and share in the next chapter of the Regas legacy as it inspires, innovates, and contributes to the future of Knoxville.
Stay tuned for more information in the coming days. Thank you!
Coffee, light breakfast, and TLC served.
When
Fri Nov 10, 2017
7:15 - 9:00 a.m.
Where
Friedman's Appliances
9296 Kingston Pike
Knoxville, TN 37922