Lunch & Learn Series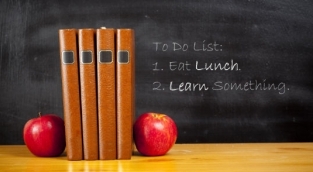 Tue Nov 28, 2017
Lunch & Learn Series




The Subject:
Retirement Problems YOU Can Fix
What happens when somebody asks, "Are you prepared for retirement?" Do peace and excitement sweep into your thoughts or do fear, dread, panic, and frustration steal your focus? What seems like a logical 'yes' or 'no' question, suddenly turns into a mighty rush of emotions. We get it.
From questions of income and asset protection to affordability of healthcare, when it comes to retirement, there is no shortage of potential problems. No matter how much we wish it so, retirement is not all vacations, grandkids, and care-free living. The good news is many business owners preparing for retirement face some common issues that are easily fixed.
Join us on November 28 for our next Lunch & Learn! Trae Wieniewitz, President of Wieniewitz Financial, will talk about how YOU can fix these common retirement problems:
Using strategies that are too complicated
Paying too much to own your accounts
Not being good at the basics
In addition, Trae will share practical tips, ideas, and life lessons he has personally learned to help you avoid mistakes and take control of your finances.
Trae is an industry trainer and mentor to hundreds of financial advisors across the US. You have probably seen him on TV and heard him on NewsTalk 98.7 on the weekends. He has a Finance degree and operates his business as a fiduciary on behalf of his clients trying to minimize and eliminate risk and achieve consistent, predictable returns through exclusive short-term contracts. 
When retirement is staring you in the face, the best thing you can do is… PREPARE! Please join us on November 28 and plan your next move toward the financial future your family deserves.

The Expert: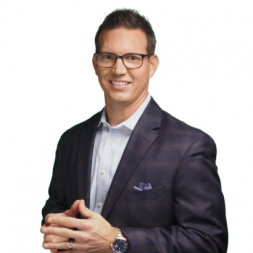 Trae Wieniewitz takes a unique approach to financial planning and wealth management by focusing on protection and growth. As President and Founder of Wieniewitz Financial, Trae and his team use a portfolio of exclusive short-term contracts rather than stock market related investments so that their clients have some control over the variables in today's financial markets. These contracts can be as short as 9 months in duration and typically pay their clients between 5-9% consistently as well as reduce risk.

Headquartered in Knoxville, Wieniewitz Financial operates in many states and serves as a resource to its clients in many complementary areas, such as Estate Planning services, including Living Trusts, Wills, Powers of Attorney, and Living Wills (Healthcare Directives). For business owners and self-employed individuals, Trae is a Premier Advisor and partner with Tax Law Solutions and helps business owners discover how to pay less in personal income tax.
Trae is known in the financial industry as a national trainer and mentor to over 500 other advisors across the United States. He also has been an expert witness for the FBI and the IRS for a local $42M Ponzi scheme.
He is a devoted husband to the love of his life, Amber, and a loving father to Abbie (11), Lexi (6), and Christian (3). Trae and Amber are involved in supporting many local and national charities and ministries. Their children attend Christian Academy of Knoxville (CAK).
Lunch Provided.
Note: The Legacy Centre's Lunch & Learn Series is a monthly/bi-monthly educational workshop in a small group setting that gives owners and key employees the freedom to ask questions and seek specialized training from experts on professional topics pertinent to their business success.
When
Tue Nov 28, 2017
11:30 a.m. - 1:00 p.m.
Where
The Legacy Centre Office
6312 Kingston Pike
Knoxville, TN 37919