The Legacy Centre Speaker Series with Dr. Paul Metler and Dr. Brad Greene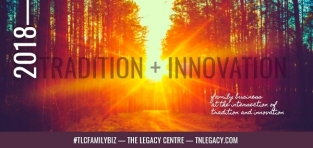 Fri Jan 12, 2018
The Legacy Centre Speaker Series with Dr. Paul Metler and Dr. Brad Greene
"Tradition & Innovation in Family Business" presented by Paul Metler, Ph.D., InitiativeOne, and Brad Greene, Ph.D., Sixeight Ventures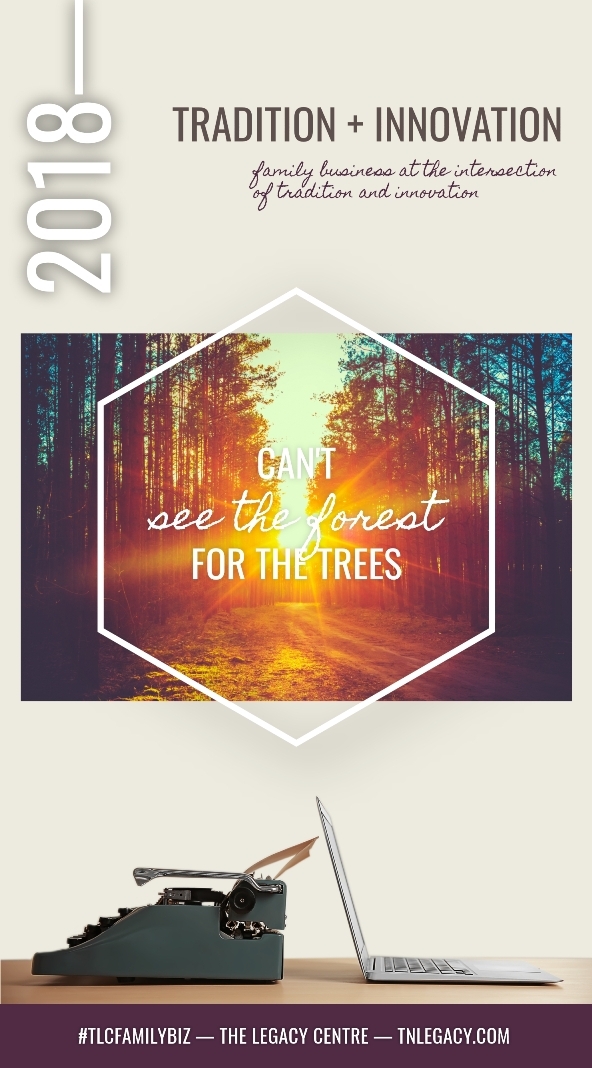 We are excited to kick off 2018 at The Legacy Centre Speaker Series on Friday, January 12, with a new series, intitled "Tradition and Innovation in Family Business". Throughout 2018, we will examine the interplay of tradition and innovation within the context of family business and entrepreneurship and how our legacies are dependent upon both to succeed. We are honored to have Dr. Paul Metler and Dr. Brad Greene start the series as our featured speakers on January 12th.
Are we missing the forest for the trees? As business owners, it's a question worth asking daily.
We can get so caught up in the day-to-day management of the business that we miss the point of it all. The big picture. Our legacy. One day, we will die, but our personal and professional legacy lives on and carries an immortal purpose for those in our wake. But if we can't see the forest for the trees, we'll forever be stumped by whatever problem, agenda, tension, or new opportunity rules the day's conversation [or bottom line].
Family business success exists at the intersection of tradition and innovation.
Finding the right balance of tradition and innovation among the generations is often a challenge. Unfortunately, it usually becomes a source of contention among family members, employees, and even customers, especially during transitions. And this tension is not limited to family businesses. We've seen this constant struggle for stability and need for innovation and change throughout history... in our businesses, communities, churches, families, political and societal transitions, and many aspects of our everyday lives.
In all of these cases, however, we must recognize that both tradition and innovation play critical roles within our stories of survival and advancement. Too often, people associate tradition with the old, out-dated, out-of-touch way of doing things and innovation as the young, inexperienced, risky approach, but the truth is our future relies on both to succeed. We must respect and appreciate what has gone before so that we can build upon a good foundation and keep moving forward. There is a time to defend traditions, and there's a time to embrace new ideas and modernization.
In 2018, TLC will explore how tradition and innovation affect one another, how they must not only exist together but work in tandem to make things better in the right way, at the right time, for the right reasons… how, when, and why. At TLC, we believe the key is aligning tradition and innovation with our legacy. When we know what we want our legacy to be, things like tradition and innovation become a means to an end.
On January 12, Brad will discuss what needs to happen in the organization to integrate tradition and innovation, enable strategic decision-making, and create a legacy that honors God and the family. Using stories and character sketches from his family's business as well as his experience consulting family enterprises, Paul will focus on the individual leader by addressing the practical challenges common to family business leadership and how to minimize fear and rise above the tension created between tradition and innovation, stability and change. They will close with practical guidelines followed by Q&A.
Let's step back and get a fresh perspective. Please invite other family business owners who will benefit from attending!
Meet Our Speakers: Dr. Paul Metler and Dr. Brad Greene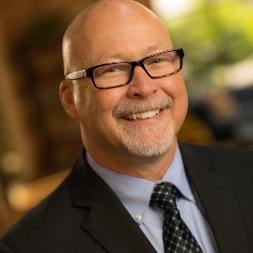 Dr. Paul Metler is passionate about helping others discover that positive transformation is possible. Along with Dr. Fred Johnson, Founder and CEO of InitiativeOne, Dr. Metler designs and delivers Leadership Transformation processes for clients from diverse business sectors including corporate leaders, educational leaders, faith-based leaders and professional sports leaders (testimonial video).
His work at InitiativeOne spans more than a decade. Dr. Metler's responsibilities as Vice President of Content Development incorporate his vast experience in leadership that stretches across several countries and multiple venues. His experience includes executive coaching, facilitation, speaking, leadership development, college curriculum development and teaching, writing and pastoral ministry.
Dr. Metler's personal leadership journey began early in his career through mentorship from his father and brother in their family-owned trucking business, A.J. Metler Hauling and Rigging, Inc. (MHR). MHR developed a reputation as an innovative industry leader in transporting specialized glass.
In addition to his experience in the trucking industry, Dr. Metler is an ordained minister. As a minister, Dr. Metler has refined his understanding of servant leadership and the importance of a holistic approach to leadership development that includes knowing, doing and being. He is co-author of the books, "Is Everyone On the Boat?" and "The Reality of Change", and has worked extensively as a strategic leadership consultant with executive teams in large and small organizations.
His academic experience includes development and instruction of numerous leadership courses as an adjunct professor. Dr. Metler has enjoyed opportunities to speak and teach in a number of countries outside the U.S. including Canada, Guatemala, Ecuador, Brazil and Russia.
Paul lives in Knoxville with his wife, Lynn, and son, Nick.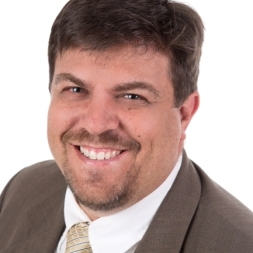 Dr. Bradley Greene is a co-founder and managing partner of Sixeight Ventures, a Knoxville-based impact investment group that seeks to engage and grow companies that make a positive impact in the lives of their customers, employees, and the community and society as a whole. Dr. Greene believes healthy, growing businesses that combine business excellence with a greater purpose can actually practice a form of benevolent capitalism that can dramatically and sustainably change a region, the nation and the world.
Brad's core passion is helping companies unleash the latent creativity and innovation that exists within the people of their organizations. Most of his professional work has involved leading major organizational change, combining business process reengineering with cultural transformation and ultimately leading companies to become perpetually innovative organizations. The common thread of Dr. Greene's professional career is leading these types of initiatives, whether as an internal employee or an outside consultant, in a manner that requires working cross-organizationally, cross-functionally, and with all levels of the organization from the front-lines to the boardroom.
Dr. Greene's passion for building healthy, high-performance teams in the business world is founded on his athletic career, in which he was privileged to be a part of some very successful teams. Brad was a part of the University of Tennessee (UT) baseball teams that won back-to-back Southeastern Conference Championships and placed third in the 1995 College World Series. Following his career at UT, he went on to graduate school at the university where he completed requirements for his Masters and Doctorate in Industrial Engineering. His specific area of research was in the application of the Toyota Production System principles to types of businesses other than the high-volume automotive business (i.e. low volume aerospace manufacturing).
Upon completion of his studies at UT, Brad went to work with Nissan North America in the Supply Chain Management group, where he was able to experience the application of Japanese principles of business and manufacturing first-hand. It was during this time that Brad got his first taste of leading major organizational change.  He was part of a team that led the complete integration of the accessory business into the mainstream business processes. This included integrating the sales and marketing, product planning, engineering, production control, manufacturing, purchasing, and supply chain functions of the organization. The result of the reengineering was a $25 million increase in year-over-year profits to the accessory business.
In 2004, Brad left Nissan to join On-Time Performance, a Knoxville-based consulting firm that specialized in major business transformation using the principles of the Toyota Production System.During the time he spent with On Time Performance (which became the Center for Business Transformation, where Brad became the CTO and was responsible for developing industry-specific, standard methodology for transformation), Dr. Greene led major organizational improvement in companies in the agricultural equipment, automotive, construction materials, media, and medical equipment industries.
In 2005, Brad had an experience that totally reshaped and redirected his life, when he worked with Operation Christmas Child, a project of the Samaritan's Purse. He led a team that streamlined the system for processing the millions of shoeboxes that flow through their national Processing Centers each Christmas. The team was able to improve the flow time per shoebox from 4.5 hours to 1 minute, and the processing time from 250 seconds /box to 51 seconds/box and the necessary warehouse space required to process a shoebox from 6960 to 96 sq. ft. This increased the daily capacity from 25,000-30,000 per day to 50,000-60,000 per day in the Boone, NC facility. The new process also significantly improved volunteer experience by allowing volunteer groups to work in teams and have a greater sense of satisfaction with their work, because they could see the entire process. This experience had a tremendous impact on Brad, because it opened his eyes to see his business talents and gifts can be used for purposes beyond the world of for-profit business.
In July 2008, Brad left his position as CTO of the Center for Business Transformation and started GridWell with an emphasis on balancing his work with for-profit business organizations alongside non-profit, government and social organizations. This dual emphasis forced him to create a more robust design process for organizational and system design.
In 2017, Brad was part of a group that launched two new companies that build on the work at GridWell: Pedal and Sixeight Ventures. Pedal is a joint venture with partners that bring deep product development experience and focuses on Design and Innovation of products and services. Sixeight Ventures will utilize the innovation capability of Pedal and the transformation experience from GridWell combined with financial investment to help companies pivot into healthy, accelerated growth that serves customers, employees, and the world. 
Dr. Greene resides in Knoxville, TN, and is married to Julie. They have three children, Hannah (16), Jacob (13), and Sarah Katherine (9).
Coffee, light breakfast, and TLC served.
When
Fri Jan 12, 2018
7:15 - 9:00 a.m.
Where
Friedman's Appliances
9296 Kingston Pike
Knoxville, TN 37922