Lunch & Learn Series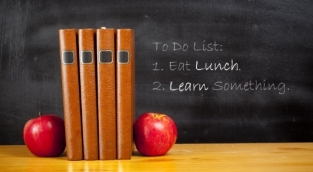 Thu Feb 22, 2018
Lunch & Learn Series


The Subject:
Tax Cuts & Jobs Act: What It Means for You
With most provisions of the Tax Cuts and Jobs Act becoming effective this year, have you considered how you or your business may be impacted? This is the largest tax overhaul in over 30 years and calls for lowering the individual and corporate tax rates, repealing numerous tax credits and deductions, increasing the child tax credit, improving business expensing, and more.

On February 22, learn what you need to do to maximize the benefit of these landmark changes. Tricia Smith, Director of Tax with Lawhorn CPA Group, will be with us to walk you through some of the notable tax changes, provide further insight into the law, and answer questions on what it could mean for you and your business.
The Expert:
An East Tennessee native, Tricia Smith, CPA, MAcc, attended the University of Tennessee and received her undergraduate degree in accounting and her master's in accounting with a tax focus. After graduating college in 1999, Tricia took her tax talents to Charlotte, NC. While in Charlotte, Tricia worked for large corporate firms, such as Deloitte, but she also worked in smaller firms like Lawhorn CPA. She moved back to Knoxville to be closer to family and raise her two children. Lawhorn CPA Group, LLC, is honored to have Tricia serving as their Director of Tax and all-around tax guru.
Lunch Provided.
Note: The Legacy Centre's Lunch & Learn Series is a monthly/bi-monthly educational workshop in a small group setting that gives owners and key employees the freedom to ask questions and seek specialized training from experts on professional topics pertinent to their business success.
When
Thu Feb 22, 2018
11:30 a.m. - 1:00 p.m.
Where
The Legacy Centre Office
6312 Kingston Pike
Knoxville, TN 37919