The Legacy Centre Speaker Series with Steven K. Scott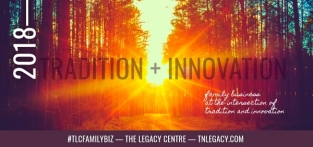 Fri Apr 13, 2018
The Legacy Centre Speaker Series with Steven K. Scott
"FaceTiming with Jesus: Experiencing Jesus in Real-Time throughout Your Day" presented by Steven K. Scott, NY Times Bestselling Author & Billionaire Business Builder
"As we abide in Jesus' words, we can experience His fullness and come to know Him more intimately than we have ever imagined." - Steven K. Scott

Jesus Christ revealed that His number-one priority for every believer is to bring them into an intimate union with Him and the Father — a union that is empowering, transformational, and even miraculous. And yet, such intimacy with God seems to be illusive for most Christians.
New York Times bestselling author, billionaire business builder, and Christ follower, Steven K. Scott, spent two years organizing the 1,900 statements of Christ into more than 200 topics. He then spent the next ten years studying Jesus' teachings, topic by topic. Through this intensive journey of reawakening to the heart of Christ, Steve discovered Jesus' formulas for experiencing a moment-by-moment intimate walk with God that will transform your everyday life and legacy.
Have you put the face-time in? Is your personal and professional life proof? On April 13, Steve will share a number of Christ's empowering teachings and show how we can follow Jesus' Google Map into a more intimate and miraculous daily experience with Him. 
Clear your schedules and invite other business owners who will benefit from this program. We expect an overflow crowd. Reserve your seat today!
Meet Our Speaker: Steven K. Scott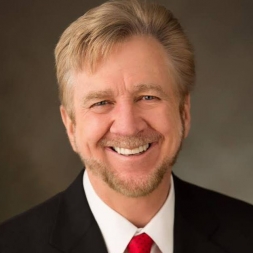 Steve Scott flunked out of nine jobs in his first six years after college. His income was less than half of the average wage-earner in America. He was told by more than one boss that he was a great disappointment and would never succeed in his chosen field of marketing. And yet, on job number ten, Steve co-founded the American Telecast Corporation (ATC) and its resulting group of consumer-goods companies. Starting the company with $5,000 in 1976, he created more than two dozen multi-million dollar brands from scratch. His marketing campaigns have generated more than forty million calls achieving sales of billions of dollars for his privately-held company. His Total Gym brand, which features Chuck Norris and Christie Brinkley, is the longest running infomercial campaign in television history (nineteen years). His marketing models have become the standard for the most successful direct marketing companies in the world. Steve has written, produced, and directed countless award-winning television productions and commercials for his brands, featuring celebrities such a Cher, Jane Fonda, Kathy Lee Gifford, Charlton Heston, Tom Selleck, Michael Landon, John Ritter, and more than 70 other world-renowned celebrities.
In 2007, Steve founded Max International to distribute multi-patented nutrients worldwide through a home-based, distribution network. The company currently maintains offices in ten nations with over 100,000 distributors. 
A NY Times bestselling author, Steve has authored twelve international bestsellers. He has been a repeat guest of: Larry King Live, the 700 Club, Life Today, TBN, Celebration, 100 Huntley Street, and countless other national and international television and radio shows. A former atheist, Scott became a passionate follower of Jesus Christ at the age of 16. His books include: A Millionaire's Notebook (Simon and Shuster, 1996); Simple Steps to Impossible Dreams (Simon and Shuster 1998); Mentored by a Millionaire (John C. Wiley 2004); The Richest Man Who Ever Lived (Random House/Doubleday 2006); The Greatest Words Ever Spoken (Random House/Waterbrook 2008); The Greatest Man Who Ever Lived (Random House/ Waterbrook 2009); The Jesus Mission (Random House/Waterbrook 2011); Unfinished (Random House/Waterbrook,2013); and Jesus Speaks (Random House/Waterbrook 2015).
Steve is a popular national speaker on the subjects of personal and professional achievement, corporate productivity, and the application of Biblical wisdom to personal and professional pursuits. He has taught and coached CEOs and Executive Teams of numerous Fortune 500 Companies. His popular series, Master Strategies of Super Achievers™, is a mentoring program that trains others to use the strategies and skill sets that have enabled him and every other "super-achiever" to transform their lives from chronic failing to unimaginable success.
Coffee, light breakfast, and TLC served.
When
Fri Apr 13, 2018
7:15 - 9:00 a.m.
Where
Friedman's Appliances
9296 Kingston Pike
Knoxville, TN 37922