Lunch & Learn Series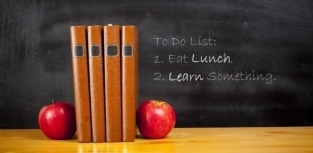 Tue May 29, 2018
Lunch & Learn Series
The Subject:
How to Protect Your Greatest Asset
As an employer, are you truly protecting your greatest asset? Most employers would agree that their employees are their greatest asset, but business owners often fail to provide the adequate protection needed for their employees or themselves.
The majority of employers still believe if they provide a comprehensive medical plan along with dental and vision insurance, they have provided all the protection an employee needs. However, in today's work environment, that is not enough. For instance, are you offering any training or education on important topics such as loss of income due to a disability or procedures for protecting the life of your employees due to workplace violence, including an active shooter?
On May 29th, Wyatt Insurance Service's Cliff Horne and Michael Raabe will answer the following:
How do you protect the life of your employees if an active shooter enters your place of business?
What are the most desirable employee benefits? What are some creative methods employers can implement to make their benefits package more affordable?
Do you know what your employees' greatest asset is? Their income! How do you protect that?
Join us at The Legacy Centre to explore this valuable topic.
The Expert: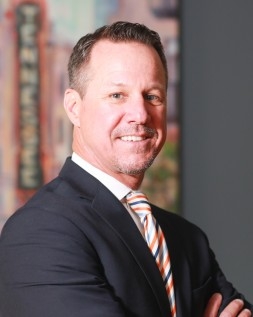 Cliff Horne, Vice-President of Wyatt Insurance Services, Inc., partners with employers to help recruit and retain valuable employees by providing a high quality, yet affordable benefits package. Since entering the insurance industry in 1987 with Allstate, Cliff has seen many changes in the industry and has a vast knowledge of the insurance industry. He began specializing in the employee benefits arena more than 15 years ago. Working closely with employers of various sizes in Middle and East Tennessee, Cliff oversees Wyatt Insurance Services benefits division. He is a longstanding member of the National Association of Health Underwriters, has served on the board of the Knoxville Health Underwriters, and was appointed as a committee member when Tennessee explored the possibility of establishing a state based health exchange.
Cliff is a proud graduate of Bob Jones University and member of Shoreline Church in Knoxville. He is married to his college sweetheart. The happy couple recently celebrated their 30th wedding anniversary. They have two beautiful girls, Samantha and Savanna, both of whom were married within months of each other.
Lunch Provided.
Note: The Legacy Centre's Lunch & Learn Series is a monthly/bi-monthly educational workshop in a small group setting that gives owners and key employees the freedom to ask questions and seek specialized training from experts on professional topics pertinent to their business success.

When
Tue May 29, 2018
11:30 a.m. - 1:00 p.m.
Where
The Legacy Centre
6312 Kingston Pike
Knoxville, TN 37919