The Legacy Centre Speaker Series: Kick-off to Family Business Celebration 2018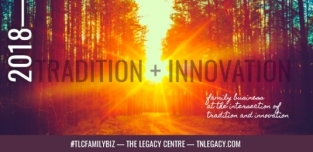 Fri Nov 9, 2018
The Legacy Centre Speaker Series: Kick-off to Family Business Celebration 2018


Join us for the official kick-off to our
8th Annual Celebration of Family Business...
"Pathways to Abundance: How our worldview of scarcity vs. abundance influences a family business for generations" presented by Dr. Bradley Greene, Sixeight; Dr. Paul Metler, InitiativeOne; and Jordan Mollenhour, Mollenhour Gross



Is it possible that the mystery of family business success lies within the answer to this simple yet profound question: Would you rather cultivate a legacy of abundance or scarcity?


---
| | |
| --- | --- |
| Scarcity: "There will never be enough" | Abundance: "There will always be more" |
| Compete to stay on top | Collaborate to stay on top |
| Knowledge is power – I must keep it | Knowledge is power – I must share it |
| Times are tough | The best is yet to come |
| The pie is shrinking | The pie is growing |
| Play not to lose (take no risk) | Play to win (embrace calculated risk) |
| Afraid of being replaced | Strive for growth |
---

Envision a grove of olive trees planted a thousand years ago, still flourishing with fruit, evergreen. (Yes, it exists!) Or think of a child at play – strong of heart, agile, tireless and joyful, eager to take advantage of every opportunity and win. Imagine a well of water springing up…a tiny but formidable sprout pushing through an old tree stump…a man past his prime yet defying nature and circumstance to follow his passion and purpose with great faith and fervor…
That is the picture of life – life at its best. Unforced. Unbribed. Untamed. Full and abundant life.
What if your business could reflect this abundance in all of its critical decisions? The answer seems clear. Still, so many business owners struggle to choose that path.
Your worldview about resources (scarcity vs. abundance) can dramatically shape how you make decisions in life and definitely in business. If we believe that resources are always scarce, then we can fall into a trap of protection and unhealthy competition that will be felt throughout our organizations. On the other hand, if we believe that God is a good Father, who "owns the cattle on a thousand hills", and even when we have times of scarcity, they are seasons that will come and go – we will find ourselves trusting in God's limitless power more and more as we look for pathways to innovation and embrace calculated risk for future gain.
In family businesses, there often can be a significant difference in this perspective from generation to generation. For some, experiencing historical events like the Great Depression or coming through bankruptcy can prompt an adverse reaction to decisions involving resources (and with good reason). However, remember the parable of the talents? We are called to be good stewards of the resources that we have been given, but at what point does it move from wise stewardship to fearful hoarding? At what point does abundant thinking become foolish or wishful thinking? And more importantly, does your mindset toward resources honor God and reflect a worshipful posture of thanksgiving and obedience to the Father?
At the next Speaker Series, we will hear from Dr. Brad Greene, Dr. Paul Metler, and Jordan Mollenhour about how our worldview can impact the life of a family business at critical decision points, such as succession planning, and how building a business with a healthy philosophy of abundance can stimulate future growth, promote a strong and vibrant culture, and even maximize the value of the business for sale.
We are excited about the diversity of experience that these men bring to this topic. Brad Greene is a managing partner of Sixeight, a regionally-focused private equity group that invests in companies with high growth potential and disruptive innovation. Jordan Mollenhour is an entrepreneur and a managing partner of Mollenhour Gross, an investment firm that focuses their investments on preserving the legacy of the family business. Paul Metler is a leadership expert that specializes in the unique dynamics of the family business. He is the author of three books on leadership and uses his past experience as a pastor and a 3rd generation family business owner to build healthy leadership teams within family businesses.
Join us on November 9th and chart your path to a legacy of abundance over scarcity. Because the best is yet to come.
Meet Our Speakers: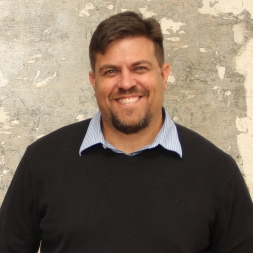 Dr. Brad Greene is the CEO and managing partner of sixeight, a Knoxville-based private equity firm that specializes in growth equity. He has spent his career leading business transformation in organizations across sectors such as: healthcare, automotive, medical equipment, and even international disaster relief. Designing and building the systems, processes and culture to sustain aggressive growth is the hallmark of Brad's work, and is the business foundation upon which sixeight is built.
Sixeight is also built on the fundamental belief that good businesses can provide a significant positive impact on the communities and societies that they serve.  Through his work with organizations such as Samaritan's Purse and the Ten Year Plan to End Chronic Homelessness, Brad developed a heart for the broken parts of the world. With a heart bent toward sustainable solutions for society's toughest problems, Brad believes that he can contribute most significantly by building healthy, growing businesses that provide good jobs and work environments for families across the region. The sixeight family of businesses will also be good neighbors and contributors to the communities that they serve.
He received his doctorate in Industrial Engineering from the University of Tennessee in 2001, the same school that he was part of the 1995 College World Series team and SEC champions as a relief pitcher. He is married to Julie, and they have three kids, Hannah (17), Jacob (14), and Sarah Katherine (10).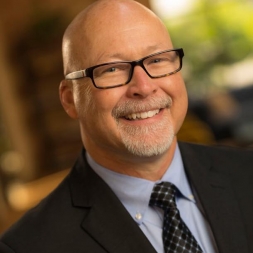 Dr. Paul Metler is passionate about helping others discover that positive transformation is possible. Along with Dr. Fred Johnson, Founder and CEO of InitiativeOne, Dr. Metler designs and delivers Leadership Transformation processes for clients from diverse business sectors including corporate leaders, educational leaders, faith-based leaders and professional sports leaders (testimonial video).
His work at InitiativeOne spans more than a decade. Dr. Metler's responsibilities as Vice President of Content Development incorporate his vast experience in leadership that stretches across several countries and multiple venues. His experience includes executive coaching, facilitation, speaking, leadership development, college curriculum development and teaching, writing and pastoral ministry.
Dr. Metler's personal leadership journey began early in his career through mentorship from his father and brother in their family-owned trucking business, A.J. Metler Hauling and Rigging, Inc. (MHR). MHR developed a reputation as an innovative industry leader in transporting specialized glass.
In addition to his experience in the trucking industry, Dr. Metler is an ordained minister. As a minister, Dr. Metler has refined his understanding of servant leadership and the importance of a holistic approach to leadership development that includes knowing, doing and being. He is co-author of the books, "Is Everyone On the Boat?" and "The Reality of Change", and has worked extensively as a strategic leadership consultant with executive teams in large and small organizations.
His academic experience includes development and instruction of numerous leadership courses as an adjunct professor. Dr. Metler has enjoyed opportunities to speak and teach in a number of countries outside the U.S. including Canada, Guatemala, Ecuador, Brazil and Russia.
Paul lives in Knoxville with his wife, Lynn, and son, Nick.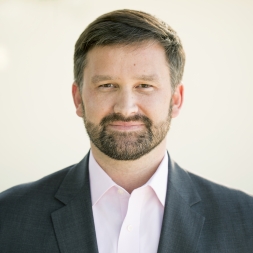 Jordan Mollenhour is an entrepreneur, a business executive, and an investor. He and business partner, Dustin Gross, founded the privately-held investment firm, Mollenhour Gross, LLC, in 2004, and together, they have since started, bought, or invested in dozens of businesses throughout the United States. Their experience now spans a plethora of industries to include software, ecommerce, aviation, warehousing/order fulfillment, recycling, printing, manufacturing, hospitality, appliance services, and real estate.
Jordan began his working career at age 12 under the tutelage of a local entrepreneur and soon started his first business at age 16. At age 19, he sold his first business in an effort to focus resources on his newest company, Mollenhour Investment Group Co., a real estate investment, development, and construction firm. The subsequent years served to set the stage for what has since become Mollenhour Gross, LLC.
During his early years as an entrepreneur, Jordan attended school full-time, earning a bachelors degree in accounting, a full-time MBA, and a law degree, all from the University of Tennessee and all while working full-time as an entrepreneur. He most recently graduated from The Wharton School in Philadelphia, earning an executive MBA with honors and receiving the Benjamin Franklin Award, a distinction given to one member of each graduating class.
Jordan attributes his most salient season of personal and professional growth to the period following the financial crisis of 2008. During that time, Jordan and Dustin experienced complete financial loss that resulted in a collective net worth of more than $1 million below zero. In the years following the crisis, the firm recovered, but the experience forever changed their perspectives and it continues to inform their decisions – both remain grateful for the experience and for the incredible people who have joined their team since.
Jordan lives in Knoxville, Tennessee, with his lovely wife Christina and their four children. They remain actively involved in their community, their church, a variety of social impact initiatives, and in the lives of the many fine friends and family who are a part of their journey.

Coffee, light breakfast, and TLC served.
When
Fri Nov 9, 2018
7:15 - 9:00 a.m.
Where
Friedman's Appliances
9296 Kingston Pike
Knoxville, TN 37922