Pie with the President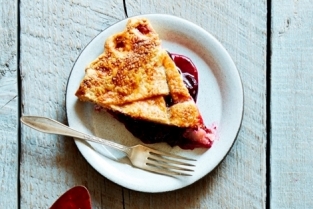 Thu Dec 13, 2018
Pie with the President






Pie with the President > Moving forward one slice at a time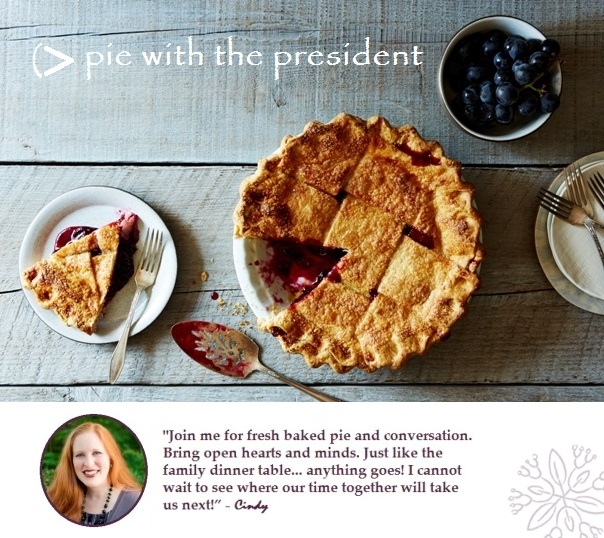 If you ask us, nothing says homespun charm quite like an old fashioned pie straight from the oven. Just dust some TLC on top, add a dollop of good people to the mix, and it's the perfect recipe for ideas and heartfelt conversation to flourish. Whatever the flavor of the season - apple, cherry, chocolate cream, or strawberry rhubarb (yum!) - it simply makes the time we spend together that much sweeter. What matters is these conversations will shape our legacy as a community, and you are the not-so-secret ingredient.
You are invited to TLC's Pie with the President! Each quarter in 2018, members will gather around a table for pie and an intimate conversation with each other and The Legacy Centre's President, Cindy Seaver. Come to the table with your hopes and dreams, suggestions, questions, needs and concerns. This is the perfect opportunity to talk about everything you've always wanted to know, share ideas, and go deeper with Cindy and other members of the TLC family. 
Just like the family dinner table…anything goes! Together, let's make something special. No matter how we slice it, we anticipate some rich dialogue as we grow in relationship with each other and as a community. Grab a slice of fresh baked pie and conversation on December 13!
We will serve up Pie with the President for an intimate gathering of members at TLC quarterly. Reserve your seat at the table soon!
Already have a topic or question for Cindy? Drop it in the Pie Box > cindy@tnlegacy.com
When
Thu Dec 13, 2018
3:30 - 5:00 p.m.
Where
The Legacy Centre Office
6312 Kingston Pike, Suite 100
Knoxville, TN 37919