The Legacy Centre Speaker Series with Justin Goodbread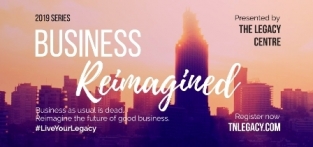 Fri Sep 13, 2019
The Legacy Centre Speaker Series with Justin Goodbread
"Forget Wall Street! Business Value Growth Creates Legacy" presented by Justin Goodbread, CFP®, CEPA, CVGA & CEO, Heritage Investors and FinanciallySimple.com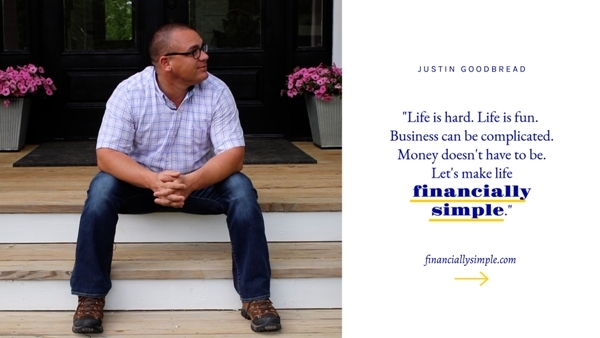 Whether you're starting or building a business, eventually, you will want to retire. Like many business owners, you may plan to sell your business for top dollar one day or perhaps you dream of passing on the business to your children. The challenge is only 20 percent of small businesses ever sell, and only 30 percent of family businesses survive into the second generation (source: Exit Planning Institute).
So what can you do NOW that will help you retire on your terms in the future? 
Some financial experts may advise business owners to peel money away from their businesses into various investment strategies, including the stock market. Where is the value or sustainable growth in that – much less, a legacy worth leaving for future generations? In many cases, the ROI is a gamble at best, and sadly, the biggest loser could be your children over time. 
Forget Wall Street! What if there was a better way for business owners to create value today, while building a legacy of greater value for the future?
Award-winning Certified Value Growth and Exit Planning Advisor Justin Goodbread says you can overcome statistics and grow your wealth by making an exit plan NOW and taking steps to increase the value of your business. On September 13, drawing from his bestselling book, The Ultimate Sale, and 25 years of starting, growing, advising, buying and selling businesses, Justin will reveal ways you can grow your business value, protect your wealth, and create legacy by teaching you: 
• What makes your business valuable and how to determine its value. 
• Three forms of capital in business.
• The difference between true value and the value gap. 
• How to increase your business's value and look for money left on the table. 
• Why business value is more important than business profitability.
It has been said, "Unsuccessful people make decisions based on their current situations. Successful people make decisions based on where they want to be," (unknown). If you work hard enough, your blood, sweat, and tears may keep your business profitable in the short term, but a strategy for growing its long-term value will ensure your blood, sweat, and tears matter in the end. Join us on September 13th and leave better prepared for the next chapter of your life.
Meet Our Speaker: Justin Goodbread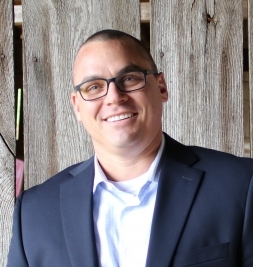 Justin A. Goodbread, CFP®, CEPA®, CVGA®, owner of
Heritage Investors
and
FinanciallySimple.com
, is a nationally recognized financial planner, financial educator, wealth manager, author, speaker, and entrepreneur. Armed with 20+ years of experience starting, buying, owning, and selling businesses, Justin dedicates himself to offering business owners strategies that increase the long-term value of their companies.
Through his educational portal, FinanciallySimple.com, Justin freely shares knowledge guiding visitors through all areas of business growth. His expertise as a CERTIFIED FINANCIAL PLANNER™, Certified Exit Planning Advisor®, and a Certified Value Growth Advisor™ has catapulted him into the national press as a contributor for Kiplinger, Forbes, Investopedia, NerdWallet, Fox News, Financial Planning Association, and others. 
Justin's ability to make complex financial concepts "financially simple" has won national recognition, including back to back Investopedia Top 100 Advisor awards and Exit Planning Institute's 2018 Leader of the Year. In 2019, he published the bestselling book, The Ultimate Sale: A Financially Simple Guide to Selling a Business for Maximum Profit. This year, Justin and the Heritage Investors team are celebrating a decade of service to its clients. Justin also speaks regularly about business at national conventions, trade associations, business events, and seminars around the nation.
Coffee, light breakfast, and TLC served.
When
Fri Sep 13, 2019
7:15 - 9:00 a.m.
Where
Friedman's Appliances
9296 Kingston Pike
Knoxville, TN 37922