Lunch & Learn Series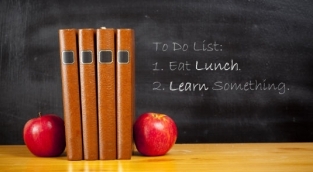 Thu Sep 26, 2019
Lunch & Learn Series




The Subject:
5 Myths (and More!) of Financial Planning and Wealth Management: How what you THINK you know can hurt you
There is an old Jimmy Buffet song which contains the line, "Fins to the left, fins to the right….and you're the only bait in town." Have you ever felt that way when it comes to the myriad of topics in the financial planning and wealth management world?  This person tells me this, the internet says that, my dad told me this growing up, I heard of this person having a bad/good experience in such and such product, etc., etc., etc. 
Beyond the information overload, then you have the questions of who to believe….what is their angle, what is in it for them, can I really trust the information I am receiving?
StoneBridge Advisors exists to help our clients navigate the shark infested waters of financial planning and wealth management. We believe in TRUE holistic financial planning for our individual, family, and business owner clients. We believe you can't just look at one part of the car…..you MUST look at the purpose for the car (is it here to drive fast or haul mulch?), all the individual pieces, and how they can be interwoven together for the appropriate result.
In our short time together, you will be exposed to 5 (and more as time allows) myths within the world of financial planning. Common myths can include:
At my death, I can leave my assets to who I want.
I should always take Social Security as soon as possible/I should wait until the latest time possible to take Social Security.
Everyone should invest in a Roth IRA or Roth 401(k) if possible.
Annuities are horrible and should never be considered/Annuities are the "greatest thing since sliced bread".
I should always invest more conservatively as I approach and/or are in retirement.
Financial Planning=investment management
All permanent life insurance is bad/expensive/a rip-off. You should only purchase term insurance.
Reverse mortgages are a scam.
Join us for an interactive time of discovery together on September 26th with Ken Shipley, CFP®. You will leave this workshop with education and perspective on this confusing world called financial planning that will arm you with tools to create your financial future. 
The Presenter: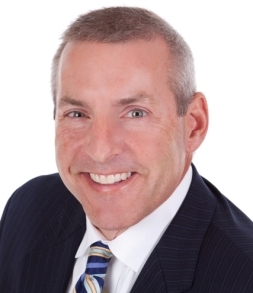 Ken A. Shipley
 has been a comprehensive fee-based financial planner since entering the industry in 1999. He is a CERTIFIED FINANCIAL PLANNER™ practitioner, concentrating on an integrated analysis of financial independence, estate planning, trust design, charitable giving techniques, investment management, business succession planning, corporate fringe benefits planning, tax reduction strategies, and personal / corporate risk management. He uses his knowledge, experience, and sophisticated support systems to determine the appropriate financial strategies for all clients, including business owners, executives, and retirees.
Ken possesses excellent listening skills and understands that he cannot begin to design an effective achievable plan of action until he knows his clients' needs and wishes. Furthermore, he has the ability to communicate complex concepts simply, and takes personal pride in facilitating discussions that allow his clients to reach their own solution pathways after being given full disclosure of the benefits and consequences of each alternative. Ken's experience, active involvement in the industry, and continuing education provide a mechanism for the development of creative and practical strategies for all situations. His forthrightness and integrity lead his communication at all times.
Ken has been consistently recognized for his advanced levels of service and production. He is a President's Cabinet Member and member of StoneBridge Advisors, a division of Lincoln Financial Advisors, which is an elite, by invitation only, group that focuses on continuing education and creative strategies for the challenges and complexities encountered with the high net worth population. This network of financial planners allows Ken access to sophisticated solutions and education, and these resources provide personal legacy changing solutions and techniques.
Ken is actively involved in a number of local organizations, including the Knoxville Estate Planning Council and The Legacy Centre. Ken earned a Bachelor of Science degree in 1992 from the University of Tennessee. He is an Investment Advisor Representative, holds Series 7 and 66 licenses, and obtained the CERTIFIED FINANCIAL PLANNER™ certification in 2002.
Ken is originally from Kingsport, TN. He enjoys coaching his son Lane's sports teams and running.
Ken Shipley is a registered representative of Lincoln Financial Advisors Corp. Securities and investment advisory services offered through Lincoln Financial Advisors Corp., a broker-dealer (member SIPC) and registered investment advisor. Insurance offered through Lincoln affiliates and other fine companies. Lincoln Financial Advisors Corp. and its representatives do not provide legal or tax advice. Stonebridge Advisors is not an affiliate of Lincoln Financial Advisors Corp.

Lunch Provided.
Note: The Legacy Centre's Lunch & Learn Series is a monthly/bi-monthly educational workshop in a small group setting that gives owners and key employees the freedom to ask questions and seek specialized training from experts on professional topics pertinent to their business success.
 
When
Thu Sep 26, 2019
11:30 a.m. - 1:00 p.m.
Where
The Legacy Centre Office
6312 Kingston Pike
Knoxville, TN 37919