The Legacy Centre Speaker Series with Nev Hyman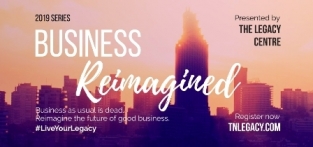 Fri Oct 4, 2019
The Legacy Centre Speaker Series with Nev Hyman
"Repurpose by Redesign" presented by Nev Hyman, Founder & Chairman, NevHouse 


"Plastic is not evil, the improper disposal of it is." - NevHouse
The world is finally at war on the scourge of plastic waste. Nev Hyman is at the forefront of the fight and housing humanity in one fell swoop. 
A successful entrepreneur turned global champion of humanitarian causes, Nev Hyman sold his international surfboard company to focus on building long lasting self-sustaining villages out of recycled plastic for survivors of natural disasters like tsunamis, cyclones, and earthquakes. With a heart for people and the resolve to end homelessness, Nev created NevHouse, a social enterprise that not only won Pitch at the Palace ahead of 25,000 entrepreneurs but also seeks to solve two major global challenges - growing plastic waste and sustainable shelter for the less fortunate around the world.
NevHouse's solution is to re-purpose this plastic resource by re-designing it into composite panels for award-winning structures that require no concrete, painting or rendering. They are rapidly deployed modular, flat pack, architecturally designed off-the-grid homes, schools, and clinics for refugees, post-disaster relief, affordable housing solutions as well as aged care, eco resort and commercial development applications.
NevHouse is a social, economic, and environmental solution to affordable housing. Philanthrocapitalists are embracing it as a way do good while making a profit.
Join us on October 4th and reimagine the future of good business with Nev Hyman. You will be inspired by Nev's extraordinary entrepreneurial journey and challenged to look at your business and the world in a different way. Together, we can improve the world in which we live.
Meet Our Speaker: Nev Hyman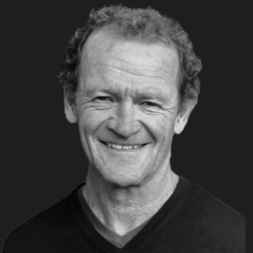 Nev Hyman is an internationally recognized member of the surfing community, having established two of the best known and most successful surfboard brands in the world: Nev Future Shapes and recently Firewire Surfboards.
He turned his attention to the housing industry in 2009 and founded NevHouse with a vision to use recyclable materials to build low cost rapidly deployable homes. In 2013, he established a new structure and strategy to commercialize the business.
In 2017, Nev was recognized as the global winner of Prince Andrew's Pitch at the Palace - placing 1st among 25,000 entrepreneurs. 
When Nev is not surfing, you'll find him talking to Prime Ministers, Housing Ministers, Finance Ministers, Education Ministers, Health Ministers, Ministers for Energy, Community Elders, Clan Leaders and the Heads of Pension Fund Institutions around the globe. He has a heart for the people, a global solution and the resolve to make a difference in this world.
Coffee, light breakfast, & TLC served.
When
Fri Oct 4, 2019
7:15 - 9:00 a.m.
Where
Friedman's Appliances
9296 Kingston Pike
Knoxville, TN 37922