TLC Business Break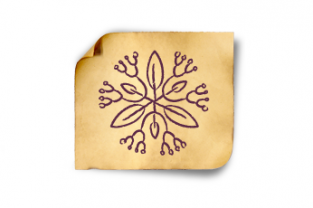 Thu May 28, 2020
TLC Business Break
[Virtual Event] "Surviving and Thriving – When the Storms of Life Hit" presented by Mike Gragg, Serial Entrepreneur and Chief Operating Officer, StoneBridge Advisors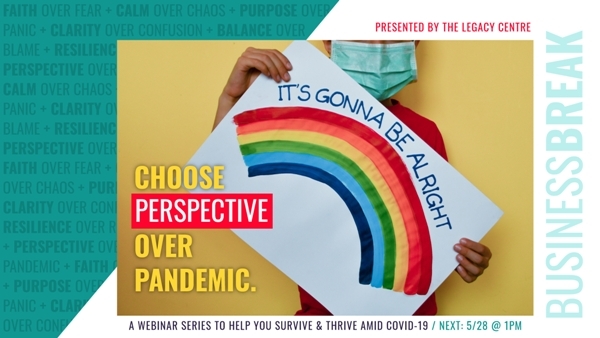 Your business and personal life is going along rather smoothly when a massive disruption hits you, such as the current pandemic. Or it could simply be a phone call about a close relative or friend. Or the results of your medical tests are not what you expected. Or, your company's new "star" product (or employee) fails to perform as promised. Suddenly, you're in the midst of a nasty crisis. It could be personal, relational, financial, medical, or professional, but it's very real and it's very painful. What do you do when life doesn't turn out like you planned? 
We've all been there – faced a turning point, our own "Red Sea Crossing", if you will. These are the moments that make or break our faith. In a flash, everything/one you hold dear – and have worked so hard for – is at risk. Worry and doubt creep in… You know the feeling. But do you know what hasn't changed? God. In Christ, we are not powerless, but power-full. Instead of desperately striving to fix whatever "it" is in our own strength, we can choose to turn to the Lord and trust His power to deliver us from the storms of life. Unfortunately, that's easier said than done when everything is on the line.
On Thursday, May 28, join us at our next TLC Business Break for a special message of hope and encouragement, especially crafted for business owners in this season. Serial entrepreneur and COO of StoneBridge Advisors, Mike Gragg, will pull from the story of Moses to highlight some practical strategies we can apply in overcoming the struggles that collide with us along life's journey.

Please register in advance... Registrants will receive a Zoom link prior to the event. We encourage you to click the link 5-10 minutes before the start time so we can connect with each other as people join the meeting. We will begin the program at 1:00 p.m. sharp to maximize our time together. Please contact cindy@tnlegacy.com with any questions. We look forward to "seeing" you on our screens!
Meet Our Speaker: Mike Gragg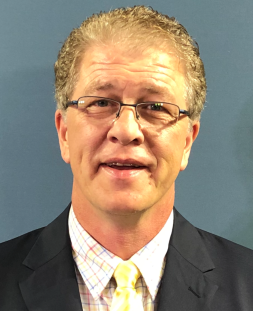 Mike Gragg is a serial entrepreneur and Chief Operating Officer for Stonebridge Financial Advisors, focused on holistic wealth management and risk analysis for successful individuals, families, and businesses with an emphasis in generational estate and business succession planning. Mike is an East TN native and UA alumnus that left to work with the Dow Chemical Company in a variety of manufacturing and support services leadership roles over a 25 year period. His return to this area in 2006 as Chief Operating Officer for a workforce education software services firm allowed him to reconnect with family and friends. In addition, Mike has served on the Workforce Development Board for ACT, as President of the Gulf Coast Process Technology Alliance, Chairman of the National Science Foundation (NSF) oversight committee for the National Pulp and Paper Center for Excellence, and Co-Chair of the NSF oversight committee for the Center for Advancement of Process Technology, along with serving as a Community Foundation Board member, and Board member for Junior Achievement. Mike counts developing and maintaining ethical and mutually beneficial partnerships as being a key contributor to the success of individuals and business.
Note: TLC Business Break is The Legacy Centre's new interactive webinar series hosted on Zoom and led by various members of our community. Each episode is designed to meet you where you are and to help you not only survive but thrive at work and at home amid the COVID-19 crisis. We will focus on relevant, critical work and life topics for family business owners and entrepreneurs with ample time for you to ask real-time questions during each presentation. So take a step back from the "crazy" and lean in with us during your lunch break over the next several weeks. Together, let's seek the perspective we need to rise above the disruption and go back to work stronger, more resilient, and on purpose. 
When
Thu May 28, 2020
1:00 p.m. - 2:00 p.m.
Where
Virtual Event Hosted via Zoom (link will be sent to registrants)
Knoxville, TN