TLC Business Break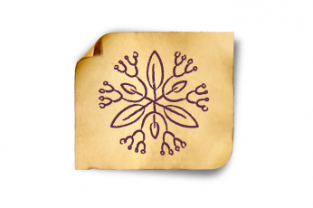 Thu Jun 18, 2020
TLC Business Break





"The Entrepreneurial Family: Planting Seeds for the Future" presented by Alex & Erin Carver, Entrepreneurial Family Coaches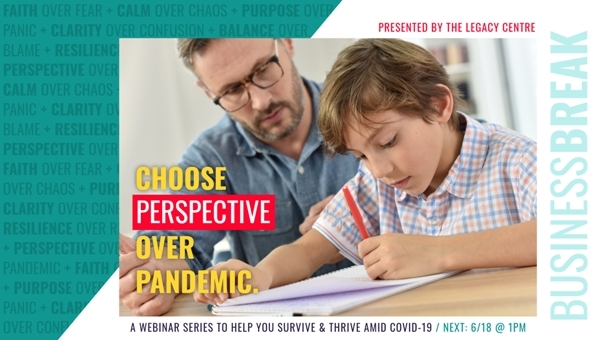 Small businesses and the entrepreneurs behind them are the backbone of the economy. According to the Small Business Administration, there are 30.2 million small businesses in this country, comprising 99.9% of all United States businesses. As the startup and freelance world continues to grow, it's clear that today's children will have to be entrepreneurial if they want to succeed in the future economy. 
But who is raising the entrepreneurs of tomorrow? 
While many aspects of entrepreneurship can be taught in school, families have a critical role to assume in setting a good example and teaching kids the value of the entrepreneurial spirit – hard work, creativity, grit, problem-solving, an understanding of risk and reward, and a positive attitude toward failure. Whether your kids start a business one day or not, reinforcing these skills and behaviors early on at home will lay the foundation for a successful self-starter who is able to pivot and adapt to change effectively. 
On Thursday, June 18, join us for the season finale of our TLC Business Break series. This episode features Alex and Erin Carver, an amazingly brave entrepreneurial family who has embraced the challenge of raising three entrepreneurial kids and can walk you through the steps to build a solid entrepreneurial foundation for your child/grandchild. Their children (ages 13, 16, 17) started their entrepreneurial journey two years ago and already operate five bustling businesses. Zoey was even featured in Knoxville's 20 under 20! In addition to coaching other families in their entrepreneurial pursuits, the Carvers are writing curriculum for a non-credit class at UT as well as other courses for families who desire to raise entrepreneurial kids and for kids who want to become entrepreneurs.
As Alex and Erin share their personal story with us, you will learn: 
The mindset shift that unlocked their true role as parents and changed everything for the better
Specific questions and guidance on starting the conversation about entrepreneurship with your kids (ex. How does your business idea solve a problem? What is the money earning potential?)
Tried-and-true parenting tips and techniques on how to help kids launch and manage a business successfully 
Family-friendly business plan development and implementation strategies
Values and lessons learned as a family 
How they helped their kids overcome some common challenges like work ethic, failure, customer service issues, and conflict management
The importance of keeping the end in mind, honoring your family's legacy
Are you looking for meaningful, constructive ways to engage your kids [...grandkids or a favorite niece/nephew] at home this summer? Join us on June 18th! The summer months are perfect for exploring entrepreneurship with your kids and encouraging them to use their extra time to dream…innovate…start a business…and begin to reap the reward of their work. 
Tomorrow's business leaders will be today's kids whose parents and grandparents have raised them with an entrepreneurial mindset. It's up to us to plant the seeds of entrepreneurship in our kids now to ensure we reap a good and plentiful harvest for future generations.
Please register in advance... Registrants will receive a Zoom link prior to the event. We encourage you to click that link 5-10 minutes before the start time so we can connect with each other as people join the meeting. We will begin the program at 1:00 p.m. sharp to maximize our time together. Please contact cindy@tnlegacy.com with any questions. We look forward to "seeing" you on our screens!
Meet Our Speakers: Alex & Erin Carver
You could say the Carvers were destined for the entrepreneurial journey. Even Alex and Erin's first encounter was marked by a hearty amount of calculated risk and adventure from the start! Of all places, they met on the Frontier! That is "Frontier Town" at Camp Ba Yo Ca in Wears Valley, TN. As the story goes, Alex saw Erin across the field and thought she was the most beautiful girl in the world. Instantly, he knew he had to work up the courage and take the initiative, hoping and praying she would give him a chance. It was a whirlwind romance! Twenty one and a half years later, little did they know that they would be celebrating their 20th wedding anniversary, running a business, and raising their three wonderful children to be successful entrepreneurs in their own right.  
Early on, Alex earned a degree in Business and Recreation, while Erin received a degree in Psychology and went on to work in the social work field for 10+ years. Now, Alex works with business owners to provide credit card, payroll, and lending solutions. What stands out in his company, Beyond, is billing transparency, no contracts, and a give-back focus facilitated through the parent company's non-profit partnership. Alex enjoys the challenges of working with businesses, large and small, as well as working to find solutions to their unique business problems. 
The Carvers' other passion is helping their children create and run their businesses. Zoey (17) started a cake business, aptly named "Zoey's Kickin Cakes". Recently, she was featured in Knoxville's 20 under 20. IV (16) has a lawn mowing business, which proudly sports the family name, "Carver's Cutters". This year, he diversified and launched another business called the "Wishy Washy Team", a pressure washing enterprise. Alena (13) operates two businesses: a trendy goat renting business, "I Goat This", and a dog sitting service, "Carver's Critters". The kids' business names alone could win a creativity contest!
The family's journey to entrepreneurship was born out of their personal decision to homeschool their children due to finding out their children have learning disabilities and their needs not being met in a traditional school setting. With that choice, the road to improve their family and help their children thrive was set in motion. As the kids began to realize their potential and see new opportunities, they soon wanted money to spend and the ability to attend multiple camps and mission trips. While the Carvers were excited about the kids' desire to serve God, money was an issue. So they decided to teach the kids at an early age the value of hard work and money. Initially, they told the kids they could pick a couple of events that they would sponsor for them or they could help earn extra money and attend several events; the choice was theirs. Thankfully, the children chose to help earn the money. Zoey decided she wanted to make cake, and IV said he wanted to mow yards. Alena was much younger so she thought of something a young kid could do, love on animals. 
Especially in the early days, the lessons they learned together as a family were immense! The kids learned that nothing in life is free, and therefore, you need to find something you enjoy and can take pride in doing. The Carvers say the face of a child who has worked and earned money is a sight to behold. That is not to say it's been easy. Along the way, many hard lessons have been (and are continuing to be) learned, and tears of frustration have been shed. But Alex and Erin decided that they didn't want to raise good kids; they wanted to raise great adults. This shift in thinking was the key to realizing their true role as parents. This meant they are more than nonstop babysitters and providers. They learned that their greatest responsibility is to raise their children in a way that is honoring to God. As such, they strive to live each day as it could be their last. They desire to bring God honor and praise in every part of their lives, because one day they will stand before God and want to hear Him say, "Well done, my good and faithful servant." Until they followed God's leading and experienced that mindset transformation, the thought of growing this entrepreneurial family enterprise, writing a non-credit course for UT, or talking to other like-minded people about this never crossed their minds! They believe God has shown them the mission He wants their family to follow, and they feel called to help teach other families how to embrace the value of entrepreneurship at home. 
Together, Alex and Erin are blessed to offer coaching services both to parents, who want to raise entrepreneurial children, and children, who want to become entrepreneurs. Currently, Erin is writing curriculum for several courses, including a non-credit class at UT, a course for families who want to raise entrepreneurial kids using the Carvers' model, and a course for kids who want to become entrepreneurs. The Carvers' hope is to guide families in discovering a problem that they can help fix and has money earning potential. Practically, their coaching and training applications are provided through their tried-and-true family-friendly business plan development and implementation strategies that families can put into practice to help kids achieve measurable success. Their ultimate desire is to partner with families – whether you might be parents, grandparents, aunts, uncles, and/or kids – to help you uncover your family's unique purpose and set forth a legacy you can leave behind, taking pride in your family's name, knowing what you stand for, and making a meaningful contribution to this world. 
Note: TLC Business Break is The Legacy Centre's new interactive webinar series hosted on Zoom and led by various members of our community. Each episode is designed to meet you where you are and to help you not only survive but thrive at work and at home amid the COVID-19 crisis. We will focus on relevant, critical work and life topics for family business owners and entrepreneurs with ample time for you to ask real-time questions during each presentation. So take a step back from the "crazy" and lean in with us during your lunch break over the next several weeks. Together, let's seek the perspective we need to rise above the disruption and go back to work stronger, more resilient, and on purpose.  
When
Thu Jun 18, 2020
1:00 p.m. - 2:00 p.m.
Where
Virtual Event Hosted via Zoom (link will be sent to registrants)
Knoxville, TN