Lunch & Learn Series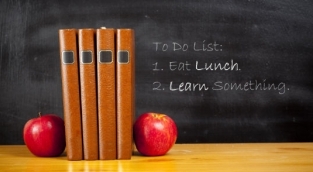 Wed Sep 23, 2020
Lunch & Learn Series


The Subject:
Rapidly Accelerating Business Value - Where to Start?
As a seasoned business owner, you know your business better than anyone. You've spent countless hours and sleepless nights working in your business to make it as successful as it can be. Just like each of you, Exit Planning Expert Justin Goodbread has battled through legal adversity, financial uncertainty, and the highs and lows that come with employing a team of people that you love and respect. There have been times that he has wanted to just throw in the towel, but he stayed the course knowing that all of his blood, sweat, and tears have produced a business that is valuable. Or, so he thought.
Like many small business owners, Justin used a variety of "back of the napkin" valuation methods before scribbling the 'value' of his business onto his bank PFS. However, his banker pushed back, telling him that his business wasn't worth what he thought it was. But he still believed he knew his business better than anyone (wouldn't you?), and he was going to prove him wrong. Unfortunately, becoming an expert in valuation and business sales only showed Justin that the banker was right.
In his quest to prove his banker wrong, Justin learned that his business wasn't as valuable as he thought it was. He also learned that 80% of business owners can never sell their business. Of the 20% that do sell their business, only a handful sell it for what they believe it to be worth. From that point on, he made it his mission to use what he had learned to build a highly valuable and sellable business - a business that was valuable to people other than him. As a result, Justin has grown the value of his business many times over and now he's sharing his education and experience with you.
Join us on September 23rd for an enlightening session specifically tailored for business owners who desire to accelerate their business value rapidly and accurately.
The Expert: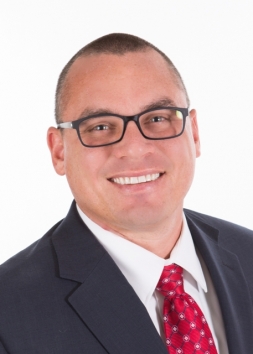 Justin A. Goodbread, CFP®, CEPA®, CVGA®, owner of 
Heritage Investors
 and 
FinanciallySimple.com
, is a nationally recognized financial planner, financial educator, wealth manager, author, speaker, and entrepreneur. Armed with 20+ years of experience starting, buying, owning, and selling businesses, Justin dedicates himself to offering business owners strategies that increase the long-term value of their companies.
Through his educational portal, FinanciallySimple.com, Justin freely shares knowledge guiding visitors through all areas of business growth. His expertise as a CERTIFIED FINANCIAL PLANNER™, Certified Exit Planning Advisor®, and a Certified Value Growth Advisor™ has catapulted him into the national press as a contributor for Kiplinger, Forbes, Investopedia, NerdWallet, Fox News, Financial Planning Association, and others. 
Justin's ability to make complex financial concepts "financially simple" has won national recognition, including back to back Investopedia Top 100 Advisor awards and Exit Planning Institute's 2018 Leader of the Year. In 2019, he published the bestselling book, The Ultimate Sale: A Financially Simple Guide to Selling a Business for Maximum Profit. This year, Justin and the Heritage Investors team are celebrating a decade of service to its clients. Justin also speaks regularly about business at national conventions, trade associations, business events, and seminars around the nation.
Note: The Legacy Centre's Lunch & Learn Series is a monthly/bi-monthly educational workshop in a small group setting that gives owners and key employees the freedom to ask questions and seek specialized training from experts on professional topics pertinent to their business success. 

Lunch Provided.   
Please be advised we will practice appropriate social distancing measures, including limiting attendance (pre-registration required), no-contact temperature checks at the door, sanitizing stations, etc. Due to local mandates and to ensure the safety of all, masks are expected. Thank you!
When
Wed Sep 23, 2020
11:30 a.m. - 1:00 p.m.
Where
The Legacy Centre
6312 Kingston Pike
Knoxville, TN 37919