The Legacy Centre Speaker Series with Dr. Brad Greene
Thu Jan 21, 2021
The Legacy Centre Speaker Series with Dr. Brad Greene




[Virtual Event] "Building Business on Purpose" presented by Bradley Greene, Ph.D., Founder & CEO of Sixeight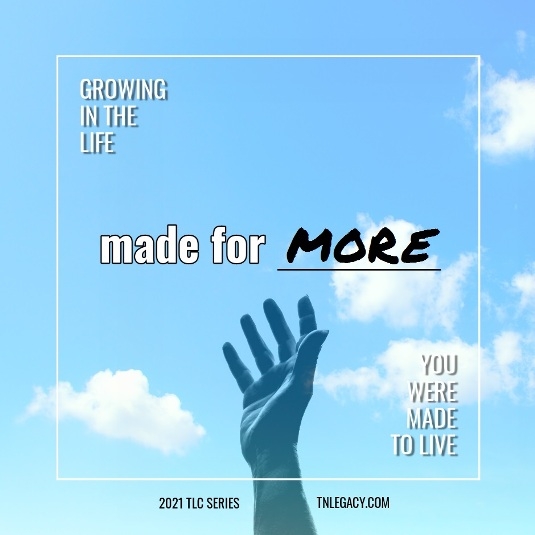 Happy New Year! In response to current state and local guidelines, we are shaking things up at TLC this month as we kick off 2021 with a new series, "Made for More", at a virtual edition of The Legacy Centre Speaker Series featuring Dr. Brad Greene on Thursday, January 21. Throughout 2021, our desire is to inspire and challenge you to take hold of the hope we have in Christ, throw off all that hinders you, and grow in the life you were made to live. We look forward to connecting with you in the days and months ahead.
As business leaders, we love predictability so that we can plan our path forward and then support our team as we execute well. With passion and precision, we measure achievement to our goals. Trusting if we work hard and do the right things, the laws of "reaping what you sow" will prevail. Proverbial wisdom is sound wisdom, and most of the time it works. Until it doesn't. 
We are walking through unprecedented times. Unpredictable times. What do we anchor to in the middle of the storm? If our anchor is in "what" we do, then our boat will be tossed around on the waves when the storms come. Some of you have felt that in the past year. 
In his book, Built to Last, Jim Collins found that the companies that survived for the long term were "built on a purpose" transcending their current markets and their current customers. There has never been a better time to understand our "why" that transcends "what" we do in our businesses. Come what may, a purpose-driven business will outlive the storm and grow its legacy potential.
Right now, much of the world is restless. In this climate, we know it would be easy to dwell on how dramatically and unfairly our lives and businesses have changed due to COVID-19…what we can't do, what we've lost, how wrong things seem (all of which are real issues that we must accept and adapt to in our current reality). BUT there is more to this life! We were made for more. God has called us to a higher purpose and has a specific plan for each of us to fulfill in this moment. We can't afford to waste our lives on trivial arguments, selfish pursuits, today's frustrations, disappointments or fears. Anyway, don't you think social media has enough of all that without us adding fuel to the fire? The crazy truth is that to discover ourselves – God's ordained purpose for our lives and businesses – we have to get over ourselves. Sooner or later. 
In our new 2021 series, Made for More, TLC wants to encourage you to grow in the life you were made to live. Prayerfully consider: "I was made for _[more]_ (fill in the blank). What if I made 'it' more about Him, less about me personally and professionally?" What needs to change? Surely, our perspective would take on a kingdom focus at home and at work as our eyes begin to see more fully as our Father sees. Perhaps you were created for this moment. What a tragedy if any one of us missed the blessing of what God wants to do in our lives – our faith, our businesses, and our relationships – in this season of our lives! Lord, please open our eyes to your purposes.
Join us virtually on Thursday, January 21, as Dr. Brad Greene helps us explore what it means to "build our businesses on purpose" and begin the journey of discovering yours. 


Please register in advance... Registrants will receive a Zoom link prior to the event. We encourage you to click that link 5-10 minutes before the start time so we can connect with each other as people join the meeting. We will begin the program at 8:00 a.m. sharp to maximize our time together. Please contact [email protected] with any questions. We look forward to "seeing" you on our screens!


Meet Our Speaker: Dr. Bradley Greene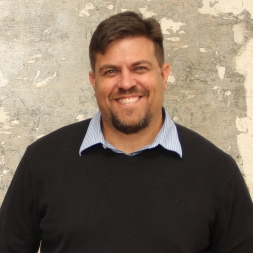 Dr. Brad Greene is the CEO and managing partner of 
sixeight
, a Knoxville-based private equity firm that specializes in growth equity. He has spent his career leading business transformation in organizations across sectors such as: healthcare, automotive, medical equipment, and even international disaster relief. Designing and building the systems, processes and culture to sustain aggressive growth is the hallmark of Brad's work, and is the business foundation upon which 
six
eight is built.
Sixeight is also built on the fundamental belief that good businesses can provide a significant positive impact on the communities and societies that they serve.  Through his work with organizations such as Samaritan's Purse and the Ten Year Plan to End Chronic Homelessness, Brad developed a heart for the broken parts of the world. With a heart bent toward sustainable solutions for society's toughest problems, Brad believes that he can contribute most significantly by building healthy, growing businesses that provide good jobs and work environments for families across the region. The sixeight family of businesses will also be good neighbors and contributors to the communities that they serve.
He received his doctorate in Industrial Engineering from the University of Tennessee in 2001, the same school that he was part of the 1995 College World Series team and SEC champions as a relief pitcher. He is married to Julie, and they have three kids, Hannah (19), Jacob (16), and Sarah Katherine (12).
When
Thu Jan 21, 2021
8:00 - 9:00 a.m.
Where
Virtual Event Hosted via Zoom (link will be sent to registrants)
Knoxville, TN