The Legacy Centre Speaker Series with Justin Goodbread
Fri Feb 5, 2021
The Legacy Centre Speaker Series with Justin Goodbread
[Virtual Event] "Business Reset Challenge" presented by Justin Goodbread, CFP®, CEPA®, CVGA®, owner of Heritage Investors and FinanciallySimple.com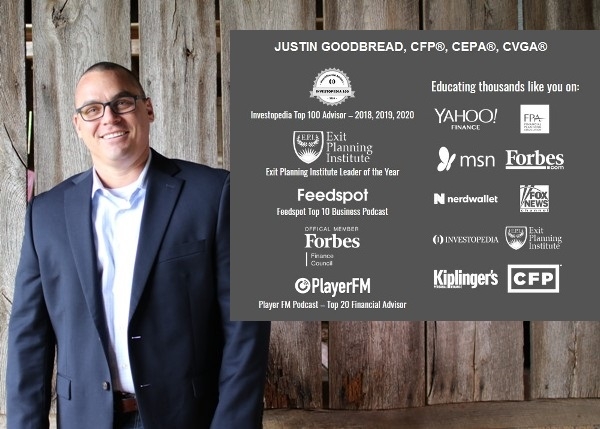 Are you ready to put 2020 behind you and take your business to the next level in 2021? Join us virtually on Friday, February 5, for the "Business Reset Challenge" led by Justin Goodbread, CFP®, CEPA®, CVGA®, owner of Heritage Investors and FinanciallySimple.com. With his unique skill set, Justin will help you and your team uncover actionable steps that will put your goals to work for you and finally yield results.
Here's a glimpse of what you'll learn:
The key areas of business that need to be addressed to regain control and point your business toward thriving. 
How to determine the most critical problems in your business.
How to make and implement plans that can transform your organization. 
You'll leave with valuable resources that you can use again and again!
Join us and consider inviting members of your team to participate. The Business Reset Challenge will help you understand the key areas of your business that need to be addressed so you can regain control of your business, placing it in a position to thrive in 2021 and beyond! 


Please register in advance... Registrants will receive a Zoom link prior to the event. We encourage you to click that link 5-10 minutes before the start time so we can connect with each other as people join the meeting. We will begin the program at 8:00 a.m. sharp to maximize our time together. Please contact [email protected] with any questions. We look forward to "seeing" you on our screens!
Meet Our Speaker: Justin Goodbread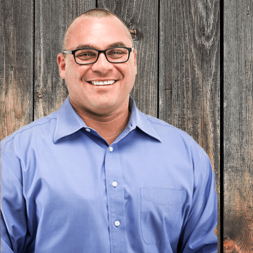 Justin A. Goodbread, CFP®, CEPA®, CVGA®, owner of
Heritage Investors
and 
FinanciallySimple.com
, is a nationally recognized financial planner, financial educator, wealth manager, author, speaker, and entrepreneur. Armed with 20+ years of experience starting, buying, owning, and selling businesses, Justin dedicates himself to offering business owners strategies that increase the long-term value of their companies.
Through his educational portal, 
FinanciallySimple.com
, Justin freely shares knowledge guiding visitors through all areas of business growth. His expertise as a CERTIFIED FINANCIAL PLANNER™, Certified Exit Planning Advisor®, and a Certified Value Growth Advisor™ has catapulted him into the national press as a contributor for Kiplinger, Forbes, Investopedia, NerdWallet, Fox News, Financial Planning Association, and others. 
Justin's ability to make complex financial concepts "financially simple" has won national recognition, including back to back Investopedia Top 100 Advisor awards and Exit Planning Institute's 2018 Leader of the Year. In 2019, he published the bestselling book, The Ultimate Sale: A Financially Simple Guide to Selling a Business for Maximum Profit. He is currently working on his second and third book. Justin also speaks regularly about business at national conventions, trade associations, business events, and seminars around the nation.
Justin enjoys going on adventures with his wife, two sons, and daughter. Together, they love exploring national historical sites, working on the farm, making music, eating pizza, and being active with the family's church life.
When
Fri Feb 5, 2021
8:00 - 9:00 a.m.
Where
Virtual Event Hosted via Zoom (link will be sent to registrants)
Knoxville, TN 37934