The Legacy Centre Speaker Series with Dr. Garland Vance
Fri Oct 1, 2021
The Legacy Centre Speaker Series with Dr. Garland Vance
"How to Kill Busyness Before It Kills You (and Destroys Your Company)" presented by Garland Vance, Ph.D., Co-founder of AdVance Leadership, and Author, Gettin' (un)Busy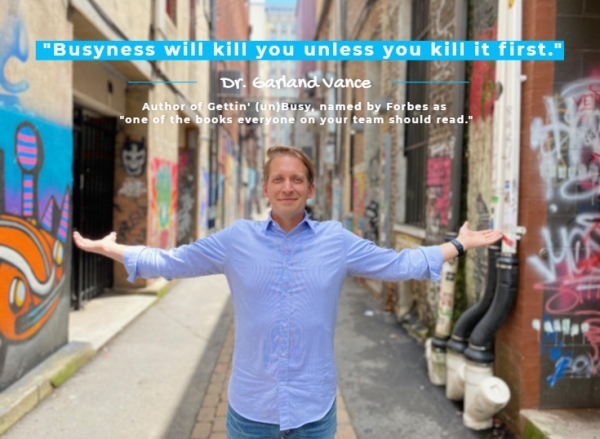 Admit it: You are busy. So are your employees. 
But busyness is killing you-- not only physically. It's diminishing your productivity, increasing burnout for your employees, hurting your customer service, and destroying your entire company.
Yet, when someone asks you how you're doing, you brag about how busy you are. 
The good news is it doesn't have to be this way!
On Friday, October 1, we are honored to welcome Dr. Garland Vance as our special guest speaker. Dr. Vance is the bestselling author of Gettin' (unBusy), which Forbes named as "one of the seven books everyone on your team should read." Based on his doctoral research, decades of experience coaching leaders, and his book, you will learn a powerful, proven, and research-driven system that will help you lead more effectively, get better results, and reduce stress for your entire company.
It's time to get (un)busy and live a legacy of purpose, productivity, and peace!
Reserve your seat now for this in-person event...or join us virtually! We look forward to seeing you at TLC!
Note: Please be aware that this event will be held both in-person at The Legacy Centre and virtually via Zoom. During registration, you will be given the option to choose in-person or virtual attendance. Virtual registrants will be emailed a link to the program one day prior to the event. Also, we will continue to follow health guidelines, including physically distanced chairs. Guests are not required to wear masks but are welcome to do so. Thank you! 


Meet Our Speaker: Garland Vance, Ph.D.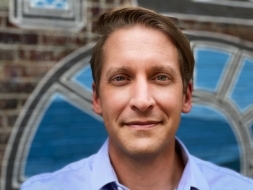 Dr. Garland Vance energizes high achievers to live and lead intentionally. He is an author, speaker, coach and consultant who cofounded AdVance Leadership to help companies succeed by developing the current and future leaders they need to win. He has helped his clients (which span from Fortune 500 Companies to nonprofits) lead with greater clarity, get more done in less time and develop a deep bench of leaders in their organizations. 

After earning his doctorate in leadership, he authored Gettin' (un)Busy, which Forbes named as "one of the seven books everyone on your team should read." He is also the coauthor of the forthcoming (un)Leashed Leadership, which will help companies develop the quality and quantity of their leadership pipeline. 

As much as he loves to work, it's not his highest priority. Garland enjoys reading, watching movies, drinking coffee and craft beer, trying new food, engaging in deep conversations, running, and East Tennessee hiking. But most of all, he loves spending time with his wife, Dorothy, and their three children.

Learn more about Dr. Vance...
Web: AdVanceLeadership.live and killbusy.com
Facebook: www.facebook.com/garlandvancepage
LinkedIn: www.linkedin.com/in/garland-vance
Youtube: https://www.youtube.com/channel/UCccPJdIqTSwzV_nDWy03AxA 

Coffee, light breakfast, and TLC served.
When
Fri Oct 1, 2021
7:15 - 9:00 a.m.
Where
The Legacy Centre
6312 Kingston Pike
Knoxville, TN 37919