The Legacy Centre Speaker Series with Alan Williams
Tue Feb 15, 2022
The Legacy Centre Speaker Series with Alan Williams
Note: This is the rescheduled date (postponed from January 14th due to illness). If you registered for the previously scheduled date, please register again as seating is limited.
"A Leadership Conversation with Alan Williams: Where we are today and the gifts we have to be great leaders" presented by Alan Williams, Longtime News Anchor & East Tennessee Treasure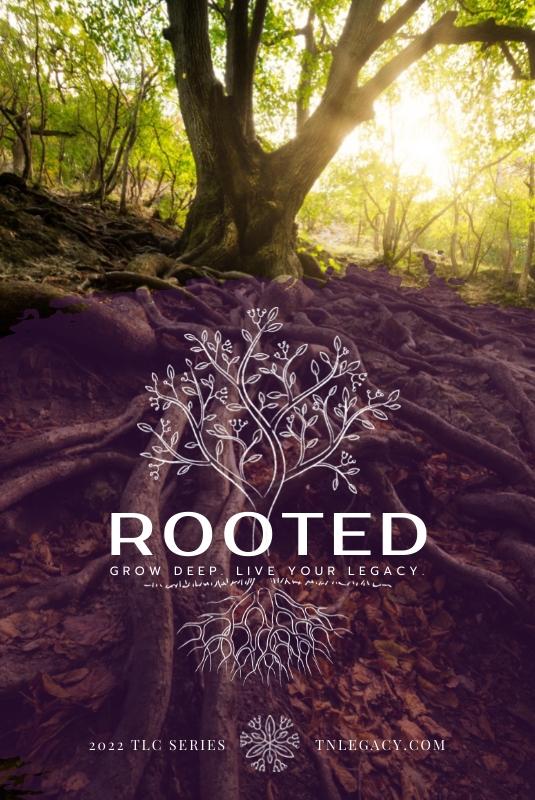 It's a new season at TLC, and we have some big news to share! We're excited to announce the details for the newly rescheduled event featuring Alan Williams on February 15th at a new location! (The original event was postponed due to illness.) In 2022, we will be hosting The Legacy Centre Speaker Series at Chesapeake's Restaurant in West Knoxville and serving a full breakfast. Whether you're part of the TLC family already or visiting for the first time, we hope you'll come and enjoy an inspiring talk, an amazing community of business owners, and a delicious breakfast. We can't wait to see you!
On Tuesday, February 15, we are excited and honored to kick off The Legacy Centre Speaker Series 2022 at Chesapeake's Restaurant with special guest speaker, Alan Williams. 
Affectionately known as "Big Al", Alan Williams recently retired from an amazing 41-year career in journalism, most of which he spent as an evening news anchor on WVLT. Celebrated for his heartwarming stories highlighting the goodness of East Tennessee, Alan continues to remind us time and again in that familiar warm voice just how special this place is and the people who live here. It's no wonder why they named the road leading to WVLT News studio, Alan Williams Way. Alan is a beloved treasure and gift to this community. He was honored upon his retirement (see video) by giants like Rick Barnes, Phillip Fulmer, Bob Kesling, Mayor Glenn Jacobs, and others – not only for his professional contributions, but more importantly, for his legacy of faith, leadership, and character. Incredibly talented, genuine, kind, humble, and the consummate gentleman… You just don't get any nicer than Alan Williams! 
Join us on February 15th for an inspiring conversation with Alan Williams about what the world needs now and the gifts we have to be great leaders at work, at home, and in the community.
Members and guests are welcome! Your RSVP is kindly requested by February 11 to reserve your seat and meal. 
Note: We're excited to host this event in-person at Chesapeake's Restaurant (West)! We will not offer a virtual option. Please be aware we will continue to follow health guidelines. Guests are not required to wear masks but are welcome to do so. Thank you! 
Meet Our Speaker: Alan Williams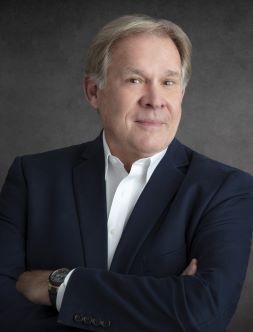 Alan Williams began his broadcasting career in 1979 at WBIR as weekend sports anchor. He moved up the ladder as Sports Director at both WATE, WIVK, then back to television as News Anchor at WVLT. He retired in late 2020 after 41 years in the business but was lured back to a unique role of telling inspiring stories of incredible people in his new series, "Going My Way", on WVLT. 
Alan moved from Knoxville to South Florida at the start of high school and gained a football scholarship to play at the University of Florida. From 1973-1977, he played for the Florida Gators under the direction of Coach Doug Dickey. During his senior year, 1977, he was the top punter in the country for 7 of the 11 football games. Soon, Alan was pulled from schooling to join the New York Jets. He played for their team until he accepted a job in Knoxville in 1979 at WBIR as a weekend sports anchor. While working as a sports director at WATE, then also sports director of WIVK radio, he also hosted a TNN country dance show called "Dance Line". His career took another turn when he came on board at WKXT (now WVLT) in 1988 to host a new show called "Noonday", and that led to his role as an evening news anchor.
He is a member of the Screen Actors' Guild and the Country Music Association. He also has served as a spokesperson for the Shangri-La Therapeutic Academy of Knoxville, advisory member of the Knoxville Nativity Pageant, and a board member for Knoxville Area United Way, Positively Living, and Love All Tennis. 
Alan is a native East Tennessean, with a blended family of five, married to Rebecca Jackson Williams, a local realtor.
Presenting Sponsor:

Coffee, full breakfast, & TLC served.
When
Tue Feb 15, 2022
7:15 - 9:00 a.m.
Where
Chesapeake's Restaurant & Event Center (West)
9630 Parkside Dr.
Knoxville, TN 37922