The Legacy Centre Speaker Series with Governor Bill Lee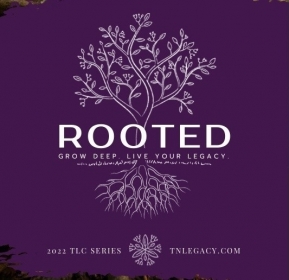 Tue Aug 9, 2022
The Legacy Centre Speaker Series with Governor Bill Lee

Luncheon with Governor Bill Lee
Join us for a special luncheon with Governor Bill Lee! We are extremely honored to welcome back Governor Lee to The Legacy Centre as our special guest speaker on Tuesday, August 9, at Chesapeake's.
As the 50th Governor of Tennessee, a seventh-generation Tennessean, cattle farmer, family business owner, and man of faith, Governor Lee's roots run deep in this state and in his commitment to live a life worthy of his calling. His life experiences, including a horrible family tragedy as a young husband and father, have uniquely gifted him with a spiritual resilience and compassion toward others that guide his leadership and service to Tennesseans today. Since taking office, Governor Lee has remarkably accelerated the transformation of rural communities and Tennessee's economic growth as the number one fiscally managed state in the country, number one in the nation for advanced industry job growth, and the best state for small business growth.
Through it all, God is weaving a common thread of hope in Governor Bill Lee's life, Tennessee's story and her people. On August 9th, be inspired by a man who knows adversity full well, chose to persevere, and found hope and a future.
Limited seating. Reserve your seat today! Your RSVP is kindly requested by August 5th to reserve your seat and meal as space permits.
Note: This is an in-person event with a lunch buffet. To help us reserve the appropriate number of seats and food, please ensure your reservation is firm. Guests are not required to wear masks but are welcome to do so. Thank you!
Meet Our Speaker: Governor Bill Lee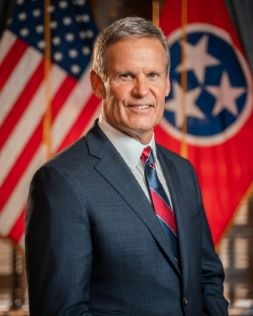 Bill Lee is a seventh-generation Tennessean and the 50th Governor of Tennessee. He was raised in Franklin, where he still resides today with his wife, Maria, on his family's farm. He's the proud father of four adult children (Jessica, twin sons Jacob and Caleb, and Sarah Kate) and nine grandchildren.
After attending Williamson County Schools, Governor Lee attended Auburn University, where he studied Mechanical Engineering. After graduation, he returned home to Franklin to join the family business his grandfather started in 1944, a comprehensive mechanical construction service company. He became president of Lee Company in 1992.
Since becoming Governor in 2019, Governor Lee has focused on several priorities including quality education, economic development, public safety, and supporting families, all with a particular focus on the accelerated transformation of rural Tennessee.
Under his leadership, Tennessee has strengthened career and technical training, expanded school choice, passed the most pro-life legislation in the country, achieved meaningful criminal justice reform, cut taxes, and sharpened the effectiveness of government.
Additionally, Tennessee was named the number one best fiscally managed state in the country, the best climate in the U.S., number one in the nation for advanced industry job growth, and the best state for small business growth. Tennesseans also enjoy the lowest state and local tax burden per capita in the country. Since Governor Lee took office, the state has garnered 272 project commitments to create almost 40,000 jobs and $12.9 billion in capital investments, with Ford Motor Company and SK Innovation, Amazon, Oracle, FedEx-Logistics, General Motors, Mitsubishi, and dozens of other companies choosing to invest in Tennessee's business-friendly environment.
The governor and first lady are people of strong faith. They are active in numerous faith-based ministries, which have taken them all over the world to serve people in need, including Africa, Haiti, Central America, and the Middle East.
Presenting Sponsors:

Coffee, lunch buffet, and TLC served.
When
Tue Aug 9, 2022
11:15 a.m. - 1:00 p.m.
Where
Chesapeake's Restaurant & Event Center (West)
9630 Parkside Dr.
Knoxville, TN 37922