The Legacy Centre Speaker Series with Charley White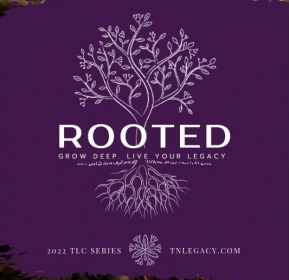 Tue Sep 13, 2022
The Legacy Centre Speaker Series with Charley White








"EOS: 'The Entrepreneurial Operating System' and 'The 3 Circle Model' of Family Business" presented by Charley White, Certified EOS Implementer
Family businesses make up over half of privately held businesses in the U.S. They are the backbone of private industry. Addressing the complexities that make up family businesses is critical in achieving long-term impact while creating a fulfilling legacy.
Join us on Tuesday, September 13, and learn how a proven operating system like EOS can help you clearly protect and define how those circles should operate and complement each other to help your business keep a steady ship in any economic environment. Our special guest speaker and Certified EOS (Entrepreneurial Operating System) Implementer, Charley White, has a long track record of helping entrepreneurial organizations get a grip on their business and leadership with the EOS Model, which has garnered national recognition in the bestselling book, TRACTION by Gino Wickman.
Reserve your seat today and discover a successful framework for strengthening the key components of your business and driving results.
Note: Your RSVP is kindly requested by September 9th to reserve your seat and meal as space permits. This is an in-person event with a breakfast buffet. To help us reserve the appropriate number of seats and food, please ensure your reservation is firm. Guests are not required to wear masks but are welcome to do so. Thank you!
Meet Our Speaker: Charley White, III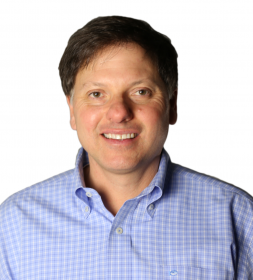 Charley comes from many generations of successful entrepreneurs that began with his great grandfather followed by his grandfather and late father.
After graduating from UNC-Chapel Hill, Charley began his career in finance at Regional Acceptance Corporation in Greenville, NC, rising from assistant branch manager to VP of Credit Management over 8 years. He then got an opportunity to help lead a start-up company with Carolina Finance, LLC, and eventually led the company for over 7 years as President/CEO. During that time, he experienced tremendous success that comes with growing a company in size, profitability, and equity for owners. At the same time, he has felt the pain and common frustrations that follow from the additional complexity that growth brings while industry and economic trends evolve.
Over the past 5 years, Charley has implemented the Entrepreneurial Operating System (EOS) with many companies. EOS is a comprehensive business operating system that aligns and synchronizes all the parts of the business. Using a proven process that has been implemented in tens of thousands of companies around the world, he helps leadership teams crystallize their vision, gain traction through consistent and focused execution while helping organizations build healthier and stronger cultures.
As a Certified EOS Implementer, Charley serves in many roles: Teacher, Facilitator, and Coach helping business leaders transform their companies and ultimately, their lives. He has a way of setting the appropriate context to facilitate what needs to be worked out with each unique leadership team. Charley is able to see things and/or bring out things that most organizations cannot do internally.
Charley is a graduate of the University of North Carolina, Chapel Hill. He resides in Asheville, NC, with his wife and daughter. He primarily serves westen NC and a 2 and half hour radius outside Asheville.
Presenting Sponsor:

Coffee, breakfast buffet, and TLC served.
When
Tue Sep 13, 2022
7:15 - 9:00 a.m.
Where
Chesapeake's Restaurant & Event Center (West)
9630 Parkside Dr.
Knoxville, TN 37922