The Legacy Centre Speaker Series with Eric Ebbert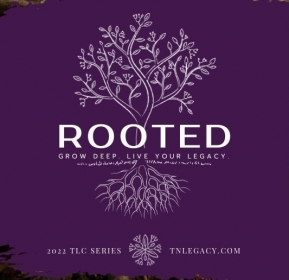 Tue Oct 18, 2022
The Legacy Centre Speaker Series with Eric Ebbert






"Employment Strategies: Winning in the Post Pandemic World" presented by Eric Ebbert, The Ebbert Law Firm

Many employers have reached a breaking point. Chances are your business is one of them. But the good news is breaking points carry an inherent opportunity for positive change.
In the aftermath of the pandemic, we find ourselves in a new world order. While employers struggle to hire and retain top talent in this crazy labor market, employee behavior has changed radically. Phenomena like "The Great Resignation" and "Quiet Quitting" have become mainstream problems backed by employees, burnt out and disillusioned by the pandemic, social unrest, an unpredictable economy, and lack of purpose.
The numbers are staggering. According to Forbes, 62% of U.S. workers are burnt out from work; 43% are having difficulty meeting basic needs due to rising inflation and a myriad of issues (Bremen, 2022). Half of U.S. workers are either looking for new opportunities or at risk of leaving their employers, but 69% would consider staying at their current job if things changed (2022 Career Optimism Index).
Many employees – struggling financially, stressed and craving work-life balance – do their job but stop short of going above and beyond. Still, others spend time on side hustles to earn extra money, which often brings up questions of loyalty to the company and company time. Sound familiar?
Unfortunately, from the employer's perspective, the result is employee disengagement, increasing unproductivity, compensation issues, and higher turnover.
But these are only symptoms of the problem. What is the solution? Firing people is rarely the right move. Instead of blaming employees for the problem, what if we flip the script and take responsibility as leaders? Make it your job to make them successful. Since we are dealing with a human problem, it makes sense to humanize our response. This kind of servant leader approach will trickle down to each level of your organization, all the way to your customers. That's where real change happens and perhaps even some much-needed healing.
Join us on Tuesday, October 18, as Eric Ebbert, an experienced Labor & Employment Law Attorney recognized as one of the "Best Lawyers in America", discusses how employers can win in this post-COVID world by rethinking your human resource policies and procedures in a way that best serves your evolving workforce while remaining compliant. Eric will address common employer concerns and their legal implications: The Great Resignation, new employee engagement and culture challenges, remote workers, side hustle questions, employee covenants, Fair Labor Standards Act, compensation and incentives, hiring and firing standards, and more.
The past two years have taken a toll on all of us. If you're committed to hiring, developing, building, and retaining loyal high-performance teams, why not rewrite the rules and create a win-win for you and your employees?
Note: This is an in-person event with a full breakfast. To help us reserve the appropriate number of seats and food, please ensure your registration is firm. We will not offer a virtual option. Guests are not required to wear masks but are welcome to do so. Thank you!


Meet Our Speaker: L. Eric Ebbert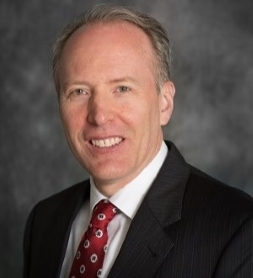 L. Eric Ebbert is the owner of The Ebbert Law Firm, which he created in 2020. He is licensed in both Tennessee and Florida. He practices in the areas of Labor & Employment law - management, business litigation, and health care liability. His emphasis on Labor & Employment law includes counseling and defending employers in state and federal courts and before government agencies under Title VII, the Americans with Disabilities Act, Age Discrimination in Employment Act, Family and Medical Leave Act, Fair Labor Standards Act, National Labor Relations Act, and state employments laws; conducting high-level investigations; management training; and employment contracts. His litigation practice also includes real property, breach of contract, tort liability, products liability, and health care liability, as well as the full spectrum of business-to-business litigation. Eric has tried more than 30 cases, representing regional, national and multi-national companies, through all stages of litigation and appeals.
Eric received his Bachelor of Science degree in Accounting from Brigham Young University and his law degree from the University of Tennessee College of Law. He is admitted to practice in the United States District Court for the Eastern, Middle, and Western Districts of Tennessee, the Middle and Southern Districts of Florida, and the U.S. Tax Court. He is listed in the "Best Lawyers in America" in the field of Litigation/Labor & Employment. Since 2007, Eric has served as a member of the District Investigatory Commmittee of the Tennessee Board of Law Examiners. He is a member of the American, Tennessee, and Knoxville Bar Associations, a member of SHRM, and a member of the Board of the Senior Citizens Home Assistance Service, Inc.
He devotes his personal time to family and church activities.
Presenting Sponsor:


Coffee, breakfast buffet, and TLC served.
When
Tue Oct 18, 2022
7:15 - 9:00 a.m.
Where
Chesapeake's Restaurant & Event Center (West)
9630 Parkside Dr.
Knoxville, TN 37922