The Legacy Centre Speaker Series: Celebration of Family Business 2022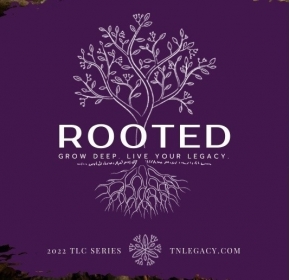 Thu Nov 10, 2022
The Legacy Centre Speaker Series: Celebration of Family Business 2022








The Legacy Centre presents
Celebration of Family Business 2022
"Roots: From Adoption to Family Business" presented by David Hayes, Mike Hayes, and Barbie Moore, Owners of David's Abbey Carpet & Floors
Join us for the official kick-off to our
12th Annual Celebration of Family Business
on November 10 at Chesapeake's! We are honored to have the Hayes family as our special guest speakers.
David's Abbey Carpet & Floors
has been serving East Tennessee for 50 years with the highest-quality floor covering and commitment to customer service with two locations in Knoxville and Pigeon Forge.
Roots grow deep. They inform who we are, aid in decision-making, give us stability during hard times, and help us flourish.
What are your roots?
For David Hayes, family is everything. But his roots are anything but traditional. Adopted at birth, David's perception of his family roots has a different meaning to him than most of us. His roots are forged by something much stronger than blood. Love.
What if we were to look at our family businesses from the lens of adoption? As Christians, we are adopted into God's family. We are heirs with Christ, sent here for a specific purpose. As such, our roots are deeper, wider, longer, and higher than we could ever ask or imagine. Just think about what that could mean for your family's legacy if you are firmly implanted in God's plan for your life and business.
Join us on Thursday, November 10, as David Hayes and his family share their family business story, how their faith and love for each other have guided their business and grown their adopted family of loyal employees for 50 years. From an adopted baby to a 15-year-old boy who had to be driven to work and later became an owner of a successful family business driven to serve his customers and staff, David is growing his roots for God's glory. A beautiful legacy born from adoption.
Note: This is an in-person event with a full breakfast. To help us reserve the appropriate number of seats and food, please ensure your registration is firm. We will not offer a virtual option. Guests are not required to wear masks but are welcome to do so. Thank you!
Meet Our Speakers: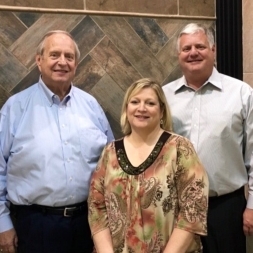 In 1973, David Hayes established the locally owned and operated company, now known as
David's Abbey Carpet & Floors
, and has since welcomed his son and daughter, Mike and Barbie, into the business and expanded to two convenient locations, offering a complete selection of flooring from the nation's leading manufacturers. In 1997, David's Carpet joined the Abbey franchise and became David's Abbey Carpet & Floors with an even larger selection and lower prices for their valued customers. From the beginning, the Hayes family has been committed to leading their business with Christian values, great customer service and attention to detail.
Presenting Sponsor:


Coffee, full breakfast, and TLC served.
When
Thu Nov 10, 2022
7:15 - 9:00 a.m.
Where
Chesapeake's Restaurant & Event Center (West)
9630 Parkside Dr.
Knoxville, TN 37922