Fireside Chat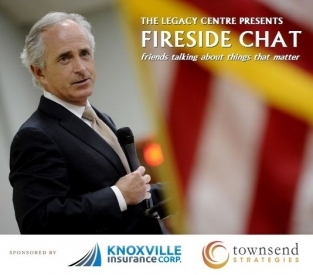 Tue Nov 26, 2013
Fireside Chat




Fireside Chat: A Conversation with Senator Bob Corker

On November 26, join us for a conversation among friends about the issues that matter to you.
We are honored to have Senator Bob Corker join us for conversation at our next Fireside Chat on Tuesday, November 26, from 10:00 - 11:30 a.m. at Lighthouse Knoxville (Doors open at 9:30 a.m.). Senator Corker will address our group on current affairs and then open the floor for Q&A.
oin us for a conversation among friends about
Reserve your seat now and get your questions prepped and ready to fire away. Light refreshments, good conversation, and (as always) TLC served.
Meet Our Special Guest: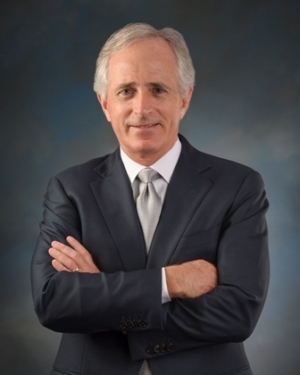 Bob Corker grew up in Chattanooga, Tennessee. He attended public schools, played sports, and from an early age learned to love and value hard work. He took his first job at age 13 picking up trash and spent his teenage years bagging ice, working at the Western Auto and putting in long hours as a construction laborer.

Bob graduated from the University of Tennessee in 1974 with a degree in Industrial Management, and after working four years as a construction superintendent, he started his own construction company with $8,000. The company grew as it quickly gained a reputation for meeting deadlines on time and under budget and eventually expanded to operations in 18 states. In 1999, Corker acquired two of the largest and oldest commercial real estate companies in Chattanooga.

After traveling with his church on a mission trip to Haiti in his late twenties, Bob began to take a closer look at needs in his own community. He led the creation of Chattanooga Neighborhood Enterprise, a non-profit organization that today has helped over 10,000 families secure decent, fit and affordable housing through low-interest loans and personal training in home maintenance.

In 1994, Bob was appointed Tennessee Commissioner of Finance and Administration, where he served for two years in the highest appointed office in state government. As commissioner, he tightened the state's budget and helped move almost 40,000 Tennesseans off welfare and into jobs.

In 2001, Bob was elected mayor of Chattanooga. By applying a businessman's focus on results, he helped transform his hometown into one of the nation's most admired cities. He spearheaded the 21st Century Waterfront, attracted $2.1 billion in new investment and established strong business recruitment efforts, helping develop the 1,200 acre Enterprise South Industrial Park, now home to Volkswagen's U.S. automotive production. He implemented merit bonus pay for teachers which dramatically raised student achievement in some of the city's most challenged schools and worked with local law enforcement officials to cut violent crime in half.
On November 7, 2006, Bob Corker was elected to serve the people of Tennessee in the United States Senate. He is ranking member of the Foreign Relations Committee and an active member of the Banking, Housing, and Urban Affairs Committee.

Bob and his wife of 26 years, Elizabeth, live in Chattanooga. They have two daughters, Emily and Julia, and a son-in-law, Justin Spickard.
Refreshments, Good Conversation, & (as always) TLC Served.
Note: The Legacy Centre's Fireside Chat is a series of gatherings for business owners to talk among friends about things that matter. In the spirit (but not necessarily his philosophy) of FDR's Fireside Chats on the radio during the Great Depression, we will address current affairs and other complex issues that raise real concerns. This is a perfect opportunity for family-owned and closely held business owners to ask questions and seek advice.
When
Tue Nov 26, 2013
10:00 - 11:30 a.m.
Where
Lighthouse Knoxville
6800 Baum Drive
Knoxville, TN 37919