Legacy Centre Wins Gold!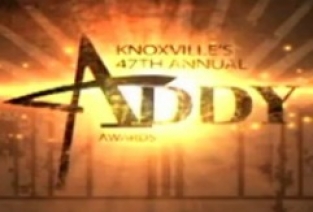 Feb 27, 2012
Legacy Centre Wins Gold!
We are floating on cloud nine! We just could not be happier right now. We are so excited for our friends at Designsensory, who designed and developed The Legacy Centre's website and logo. Designsensory came away from Knoxville's 47th Annual Addy Awards last Saturday with an impressive showing. They won 4 Gold, 5 Silver, 2 Bronze, and Best of Show in Print Collateral. Among these awards, The Legacy Centre's website won a Gold Addy, and our logo won a Silver Addy!
Hard work pays off, and dreams come true! When our website launched on November 7, 2011, we said it was a dream come true because of the potential we believed that the website has to touch lives and make a difference in the Knoxville business community. In addition to the gracious comments that we receive about our website on a daily basis, these Addy Awards are an affirmation; they speak to how The Legacy Centre's website and brand resonate with people aesthetically, technically, relationally, and even spiritually. We could not be more committed to our mission and the people we serve!
We are blessed to be able to do what we do and to work with some amazing people like Designsensory. They are a talented group of designers and technicians, but we consider them friends and partners now. Designsensory recently celebrated their tenth anniversary.
If you have not checked out our website lately, we invite you to explore this award-winning (yeh!) site. Site features include animation, video, social platforms, member-access areas and a wealth of information. Check out Ask the Expert or become part of the conversation on the Generations Blog. Whether it be through the rich set of web based resources, content, or the beautiful images that speak to our community of families, we hope that you connect with our story - The Legacy Centre's mission to connect, grow, and serve family businesses. May the visual content and the words reach across the screen, touch your soul, give you hope, dare you to dream big, and encourage you to live your legacy. We welcome you to become a member of our family as we continue to connect businesses, families, and our community with passion and purpose.
We hope you enjoy your visit, and we would love to hear what you think on our Legacy Centre Facebook page!