We Go Together Like...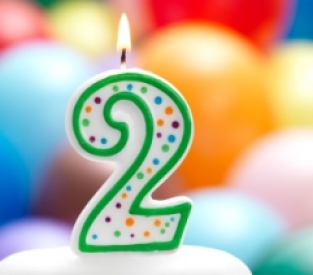 Nov 15, 2012
We Go Together Like...
We were made for each other!
On November 17, TLC will celebrate its second birthday. Just a few short months after its inception, we hosted our inaugural Legacy Centre Speaker Series on March 4, 2011. Twenty months and 19 Speaker Series later (whew! ...not to mention all the Lunch & Learns and other events), we are left thinking, "Has it really been two years?" Yes! Time flies when you're having fun!
Beyond our award-winning website and impressive membership statistics, our people are still our first love. Thanks to all our 80+ member companies, we have a community that truly cares for one another personally and professionally, which is nowhere more evident than in our seven active Life Groups. We are amazed and blessed by how you continue to model our mission to Connect. Grow. Serve. with passion and purpose and always end up inspiring us to dig deeper. Thank you. We are blessed to be part of your lives. We are humbled to be part of the life-changing work that has taken place through Financial Peace University and by serving at KARM as well.
Statistics do not tell the whole story. They do not count the lives changed, dreams realized, spirits uplifted, legacies defined and redefined...but they are good indicators. Here's a snapshot of TLC as of November 2012:
19 Legacy Centre Speaker Series (inaugural event on March 4, 2011... not to mention all the Lunch & Learns, TLC 101s, service projects, FPU, community parties, and other special events)
7 active Life Groups, including 5 CEO, 1 Next Generation, and 1 Work & Faith group
80+ member companies
Award-winning website (two Gold ADDY Awards - local and district) and logo (Silver ADDY Award)
Celebrated Family Business Month in 2011 and 2012
Hosted 2 Chick-fil-A Leadercast Knoxville programs with third event coming up on May 10, 2013
Served KARM through volunteering, KARM Camp Out, Pennies from Heaven, Baskets of Hope, Coats for the Cold
Presented Financial Peace University at TLC and saw a significant turnaround in 15 families over 9 weeks - $14,200 debt paid off, $13,800 saved, 9+ credit cards cut up, and one family started giving for the first time! (figures represent 10 of 15 families)
Held several community parties and family gatherings including our most recent that included 125 business owners, spouses, and children
While there is much to be celebrated, there is still so much more yet to do. Stay tuned for some exciting announcements ahead! For now, please pardon us while we go plan the best year yet! ...Thank you!