The Legacy Centre Welcomes Steven K. Scott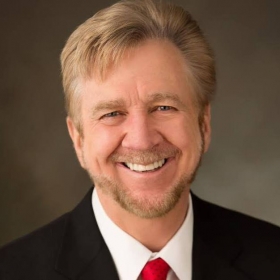 Jan 10, 2017
The Legacy Centre Welcomes Steven K. Scott

Knoxville, TN - New York Times bestselling author, multi-millionaire, entrepreneur, producer and director Steven K. Scott will kick off The Legacy Centre Speaker Series 2017 on Friday, January 13! This special event will take place at Friedman's Appliances on Kingston Pike from 7:15 a.m. to 9 a.m. Seating is limited, and registration is required. You may register online at www.tnlegacy.com. Register today…
Steve became a billion-dollar business builder after 9 failed jobs by doing one all-important thing. The Legacy Centre invites you to join us on January 13th to learn what that was and how you too can live wisely and achieve greater success, wealth, and happiness than you ever dreamed. These master strategies are truly life-changing.
Acclaim for Steve reaches far and wide. A NY Times bestselling author, Steve has authored twelve international bestsellers. He has been a repeat guest of: Larry King Live, the 700 Club, Life Today, TBN, Celebration, 100 Huntley Street, and countless other national and international television and radio shows. Watch Steve on Larry King LIVE… Watch Video…
President-Elect Donald Trump said, "Steve Scott's uncanny insights and strategies are so specific and easily applied, I believe they can empower anyone, whether a college student, small business owner, or the CEO of a Fortune 500 company, to achieve levels of success they haven't yet dreamed of."
###
Steve Scott flunked out of nine jobs in his first six years after college. His income was less than half of the average wage-earner in America. He was told by more than one boss that he was a great disappointment and would never succeed in his chosen field of marketing. And yet, on job number ten, Steve co-founded the American Telecast Corporation (ATC) and its resulting group of consumer-goods companies. Starting the company with $5,000 in 1976, he created more than two dozen multi-million dollar brands from scratch. His marketing campaigns have generated more than forty million calls achieving sales of billions of dollars for his privately-held company. His Total Gym brand, which features Chuck Norris and Christie Brinkley, is the longest running infomercial campaign in television history (nineteen years). His marketing models have become the standard for the most successful direct marketing companies in the world. Steve has written, produced, and directed countless award-winning television productions and commercials for his brands, featuring celebrities such a Cher, Jane Fonda, Kathy Lee Gifford, Charlton Heston, Tom Selleck, Michael Landon, John Ritter, and more than 70 other world-renowned celebrities.
Established in 2010, The Legacy Centre provides educational programs, professional resources and peer advisory groups for family-owned businesses and entrepreneurs in Knoxville, Tennessee. To learn more about The Legacy Centre, visit www.tnlegacy.com or call Cindy Seaver at (865) 384-2578. Obtain event details at //shar.es/1DLYwM.