Lunch & Learn Series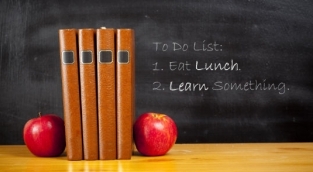 Thu Nov 29, 2018
Lunch & Learn Series


The Subject:
"What Family Businesses Need to Know about Succession, M&A, and Capital Structure" presented by Andy Boyer and Roger Osborne, Pinnacle Bank
Join us at our upcoming Lunch & Learn on Thursday, November 29! Pinnacle Bank's Andy Boyer and Roger Osborne will give an overview of what your family business or entrepreneurial company needs to do to plan for your inevitable exit from the business so that you realize maximum shareholder value and steward the legacy of your business. In this engaging discussion, Osborne and Boyer will cover what you need to know about the M&A (merger & acquisition) market, including where it has been and what to expect in the coming years surrounding M&A. Also, they will address the importance of capital structure.
Whether you're actively seeking a M&A opportunity or simply exploring your options when it comes to succession planning, this program is for you. Reserve your seat today.
The Expert: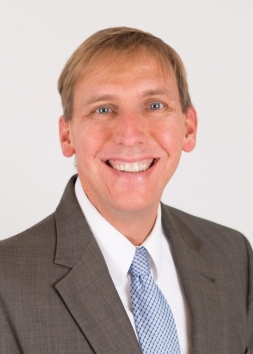 Andy Boyer serves as Senior Vice President of Pinnacle Bank. Pinnacle Financial Partners provides a full range of banking, investment, trust, mortgage and insurance products and services designed for businesses and their owners and individuals interested in a comprehensive relationship with their financial institution. The firm earned a place in Fortune's 2017 list of the 100 Best Companies to Work For in the U.S., and American Banker recognized Pinnacle as the sixth best bank to work for in the country in 2016.

Andy's passion is to provide business clients and their families & employees distinctive service and effective advice across a broad range of their banking needs, including business & personal loans, credit lines, treasury management services, corporate card services (P-Cards & credit cards), deposit products (high yield money market accounts, checking accounts, etc), foreign exchange, letters of credit, mortgage, investment, trust, and the list goes on! Some of these areas he specializes in; others he refers to his partners at the bank. But he always manage the relationship proactively. Andy and his team strive to excel in every client experience and work hard to earn each client's trust.

In addition to the business training Andy received as a graduate of the business program at The Master's College in Santa Clarita, CA, and The Southeastern School of Commercial Lending (top 10% of class), he sees each day as an opportunity to learn and grow. His roles in finance have included home mortgage lending, management, asset based lending in TN and Western NC, and commercial banking for the past 13 years.

Andy and his wife, Lynette, have been married 18 years. They have six beautiful children from age 16 down to one year old (yes, you can still have kids after age 40!) and spend much of our time in church-related activities in their youth group. We homeschool our children so my wife is much busier than I!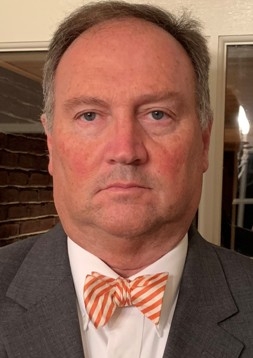 Roger D. Osborne is currently President and CEO of PNFP Capital Markets, Inc., a wholly-owned subsidiary of Pinnacle Bank. He joined Pinnacle Bank in December 2014 to form a Capital Markets and Investment Banking Practice with a primary focus of serving the Bank's Middle Market Clients. PNFP Capital Markets, Inc., a Registered Broker/Dealer, primarily focuses on the following services: 
Merger & Acquisition Advisory: Sell Side; Buy Side; Recapitalizations; etc. (Full Process or Limited Scope)
Capital Products: Private Placement of Public & Private Equity, Debt; Mezzanine (Sub-Debt; Preferred Stock)
Advisory & Consulting Services: Capital Structure and Alternatives; Valuations; Strategic Planning, etc.
Prior to joining Pinnacle Bank, Mr. Osborne served as Executive Vice President of CARIS Healthcare from July 2012-September 2014. He served on the CARIS Healthcare Board of Directors for two years before joining the Company in 2012. His primary responsibilities included:  Finance and Accounting; Sales & Marketing; Information Technology; and working in conjunction with the CARIS Leadership Team on the Growth Strategy. CARIS Healthcare, headquartered in Knoxville, TN, was a Top 25 Hospice Company in the United States operating 26 Offices in 4 States (Tennessee; South Carolina; Virginia; and Missouri).
Prior to joining CARIS Healthcare, Mr. Osborne enjoyed a 37 year career in Banking and Investment Banking which began in 1975. He joined SunTrust Bank in 1990 in Knoxville, Tennessee. During his 22 year career with SunTrust, he held various positions both in Knoxville and Atlanta with SunTrust Bank's Corporate; Corporate & Investment Banking; and Wealth & Investment Management Lines of Business. 

Lunch Provided.

Please join us for other events during our 2018 Family Business Month Celebration...
Note: The Legacy Centre's Lunch & Learn Series is a monthly/bi-monthly educational workshop in a small group setting that gives owners and key employees the freedom to ask questions and seek specialized training from experts on professional topics pertinent to their business success.
When
Thu Nov 29, 2018
11:30 a.m. - 1:00 p.m.
Where
The Legacy Centre
6312 Kingston Pike
Knoxville, TN 37919